September Workshop
S4/J2 Lab Experiments + S3/J1 EOY Revision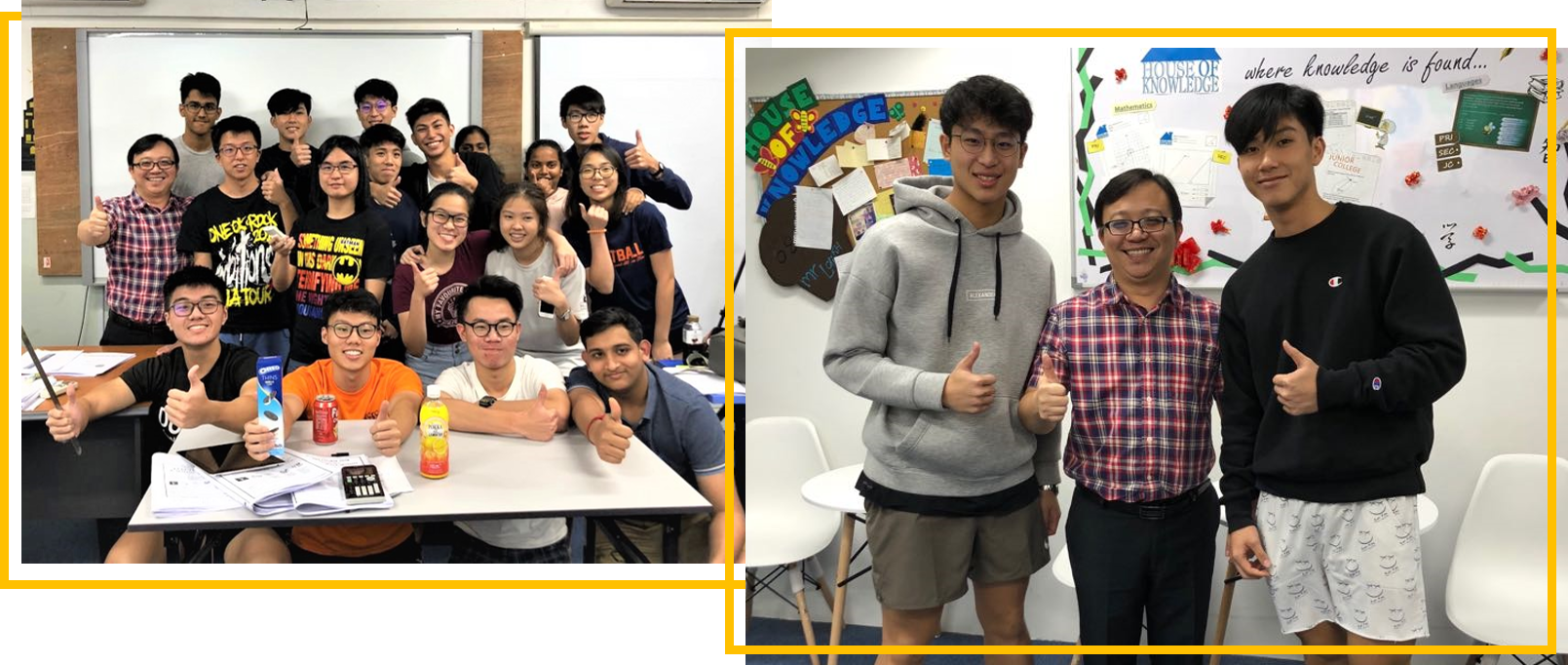 Dear Students and Parents,
Are you ready to embark on an extraordinary journey that will set you on the path to Physics excellence? Look no further! Physics Academy is thrilled to present the highly-anticipated September Workshop – an exclusive two-day immersion that will empower you to conquer your upcoming A/O Level Physics exams with unparalleled confidence and success!
Why Join Our September Workshop? 🔬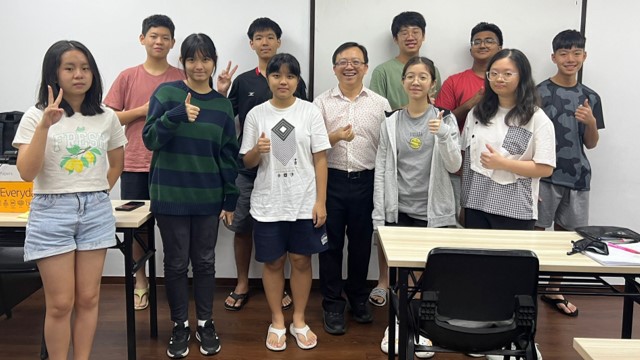 ✅For Secondary 3 and JC 1 Students
We understand the immense importance of your upcoming End-of-Year and Promotional exams. Our immersive revision program, meticulously curated for Secondary 3 and Junior College 1 students, is tailored to equip you with an exceptional range of knowledge and winning strategies.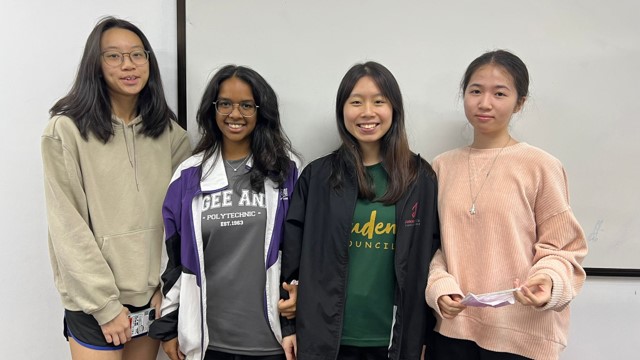 ✅For Secondary 4 and JC 2 Students
With the A/O Level Physics Practical Exam just three months away, we know the stakes are high. That's why we've designed an intensive lab experience to equip you for the upcoming exam and deepen your understanding of practical concepts. This hands-on lab work will take your learning to new heights, empowering you to excel in the practical paper and achieve outstanding results.
Click below to sign up for the September Workshop
Cutting-Edge Physics Lab Experience
At Physics Academy, we don't believe in ordinary learning. Our workshops offer an extraordinary experience with genuine Physics lab sessions, where you'll have the thrilling opportunity to apply theoretical concepts to real-world scenarios. Witness the magic of science unfold before your eyes as you conduct experiments tailored to meet the exacting standards of A/O Level exams. This unique exposure will undoubtedly propel your understanding and skills to the next level.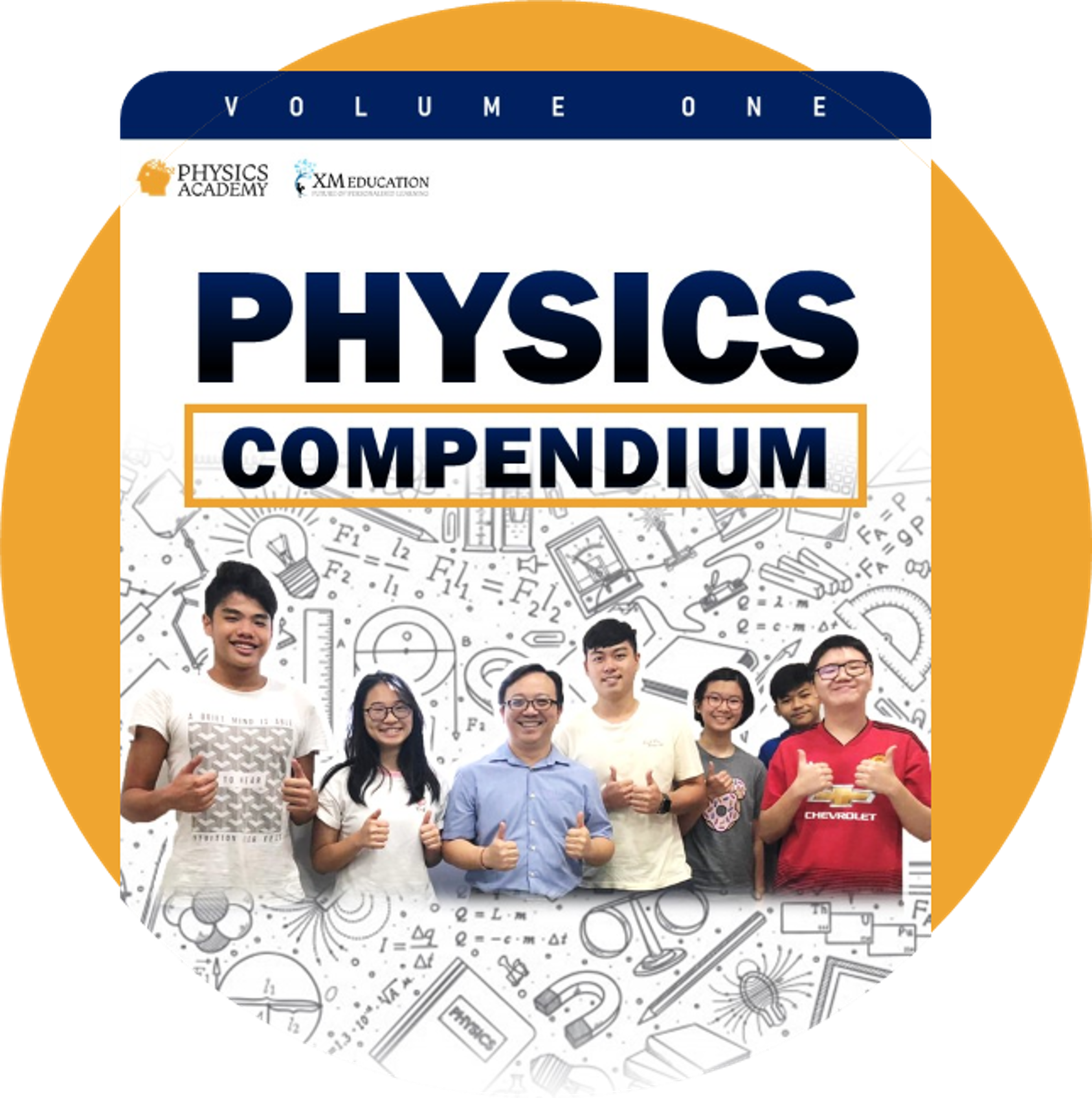 Exclusive Physics Compendium Book
As a token of our commitment to your success, each participant will receive our signature Physics Compendium – a treasure trove of Cambridge-Like Mark Schemes, popular exam Q & A, and invaluable resources that every successful student adores. With this comprehensive guide in your hands, you'll be armed to face any challenge that the exams throw your way.
What Our Past Students Say About Us
Don't just take our word for it! The resounding success of our past students speaks volumes about the transformative power of Physics Academy. Their glowing testimonials reflect the unwavering dedication of our tutors and the exceptional learning environment that awaits you!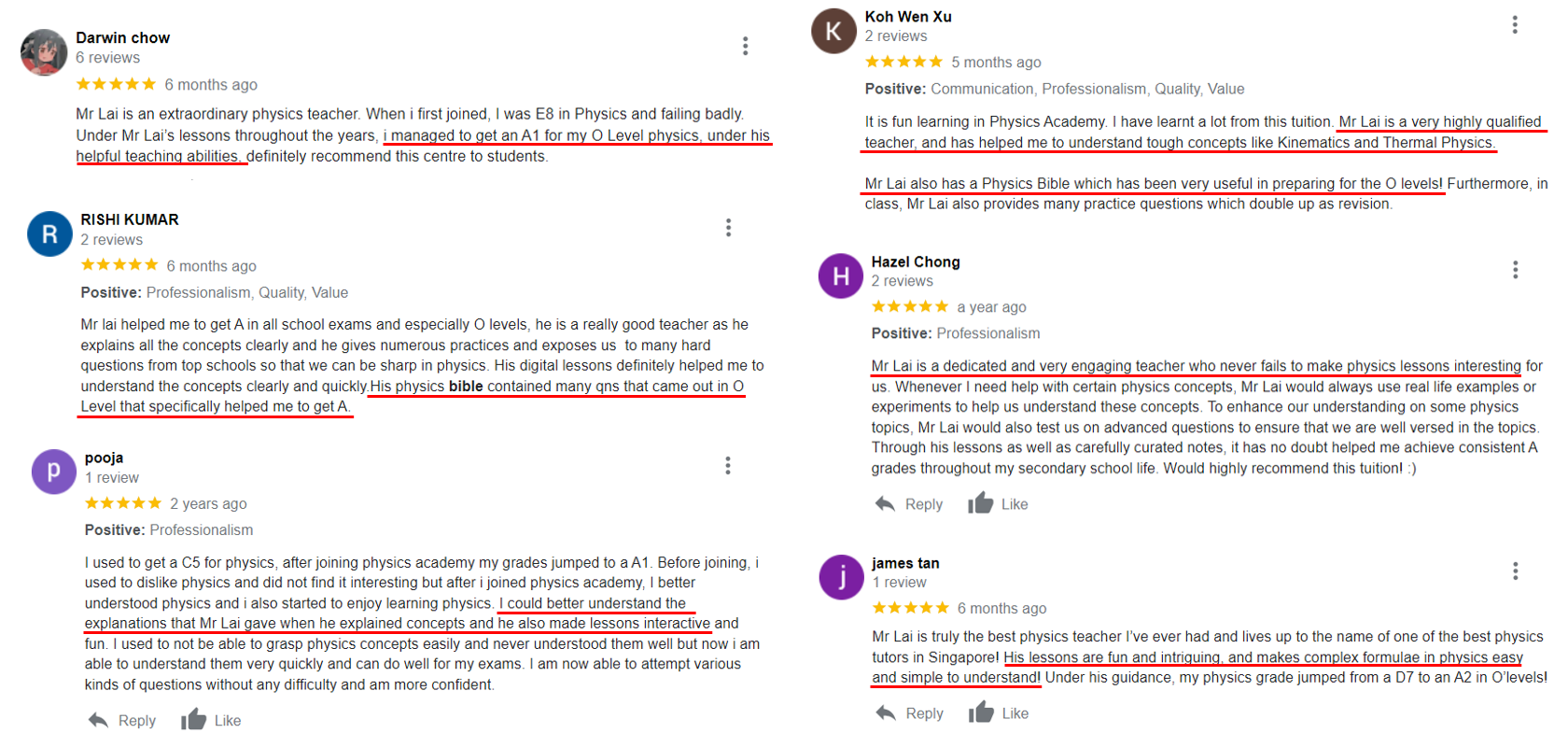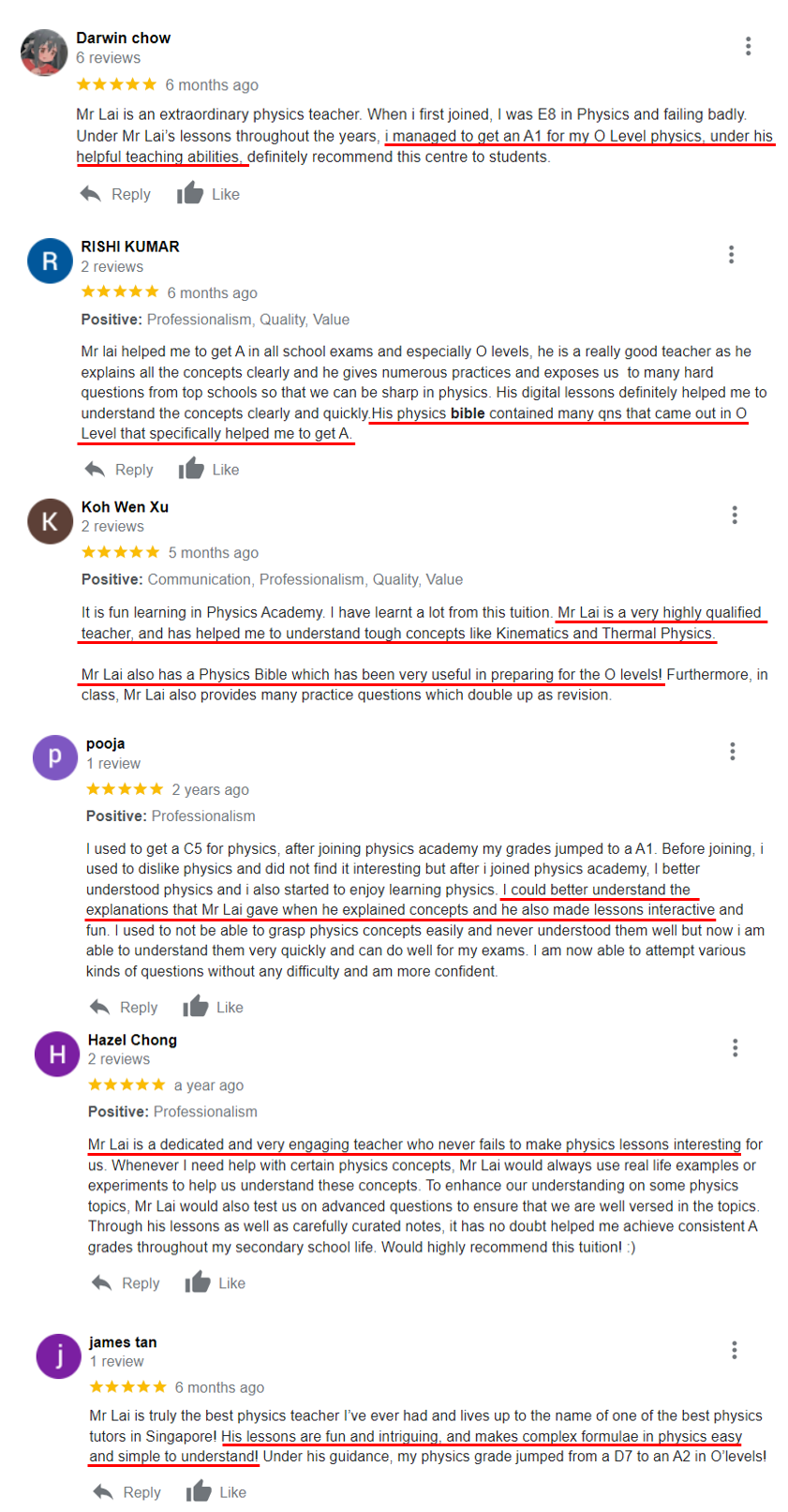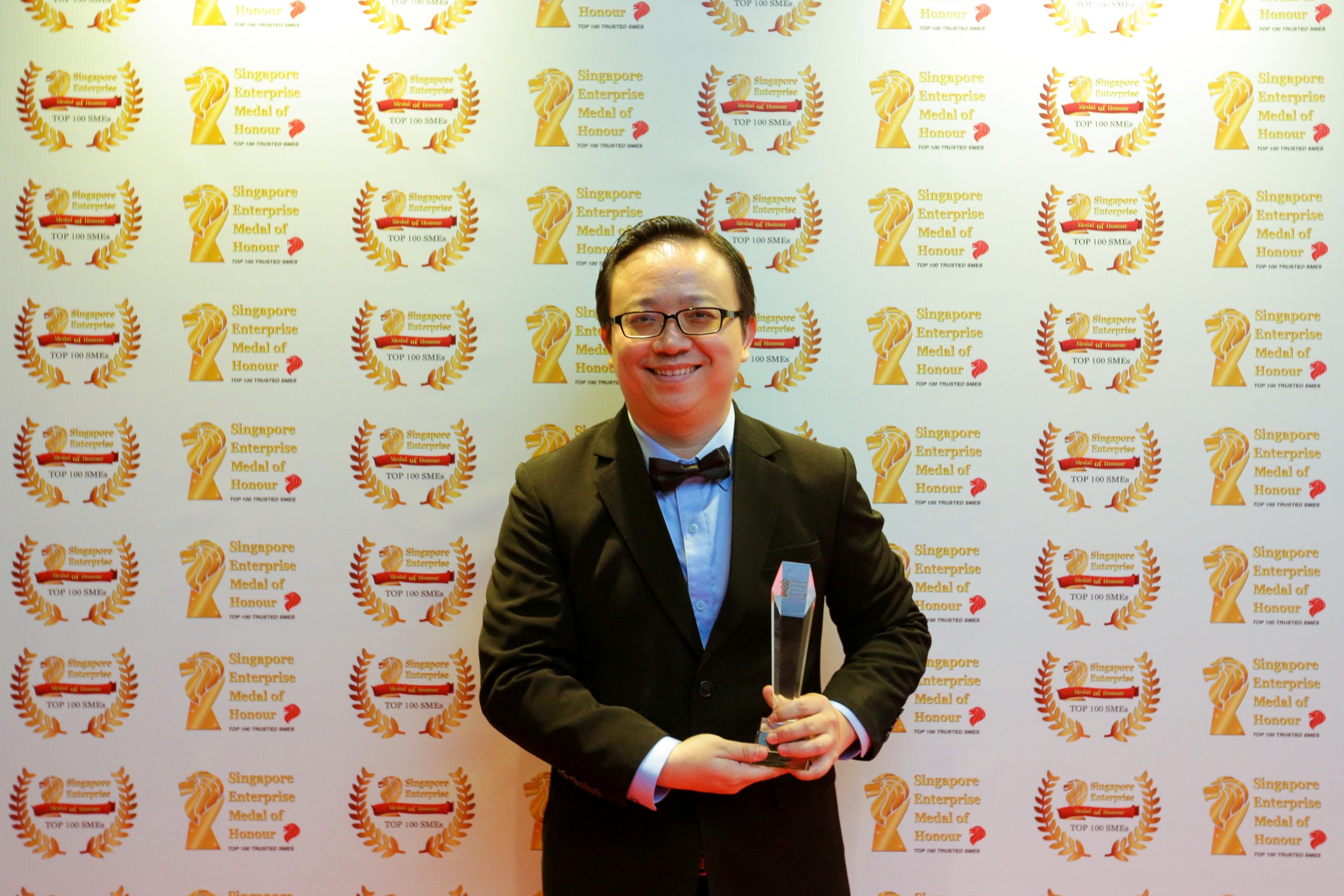 🎓 Meet Your Expert Tutor – Mr. Bryan Lai 🎓
At Physics Academy, we are driven by a commitment to excellence. Mr. Bryan Lai, our award-winning tutor, embodies this ethos. With an unmatched passion for Physics and a stellar track record of inspiring countless students, he will guide you on this exciting learning journey, ensuring that each class is a riveting experience filled with insights and revelations.
📅 Be Part of the Physics Academy Experience! 📅
Time is of the essence! The A/O Level exams are rapidly approaching, and we want you to be fully prepared to shine on the big day. Secure your spot in the Ultimate September Holiday Physics Workshop today and unlock your true potential in Physics.
Sec 3 Lesson Topic: EOY Intensive Revision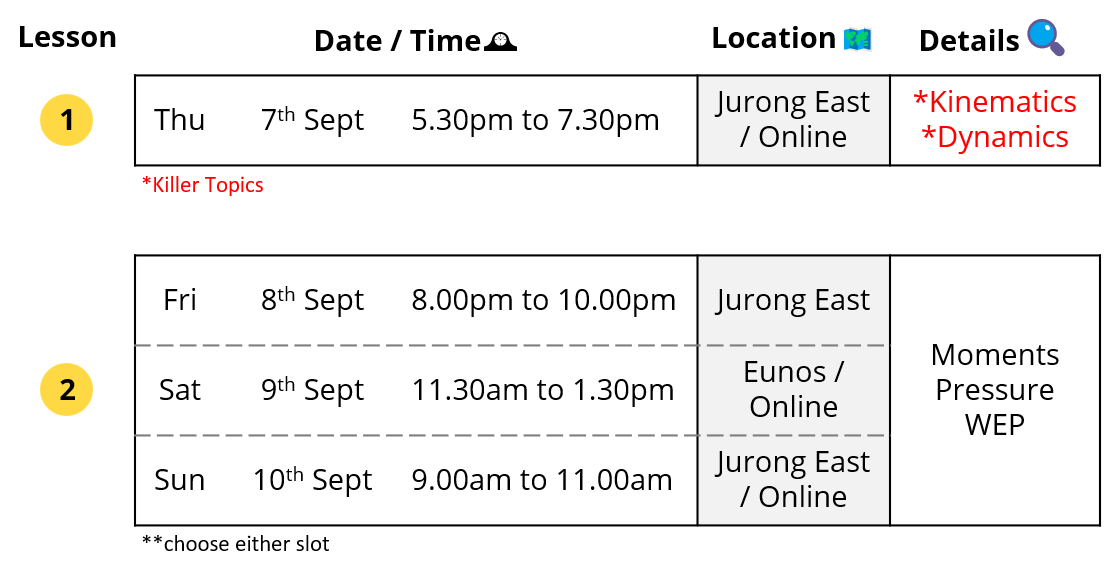 Usual Price: $180.00
Limited Time Offer
80% OFF

💥
$180.00  2 Lessons ONLY $34.00
Sec 4 Lesson Topic: Practical Experiment for O Level Physics
Usual Price: $200.00
Limited Time Offer
50% OFF

💥
$200.00  2 Lessons ONLY $99.00
JC 1 Lesson Topic: Promo Intensive Revision
Usual Price: $220.00
Limited Time Offer
80% OFF

💥
$220.00  2 Lessons ONLY $44.00
JC 2 Lesson Topic: Practical Experiment for A Level Physics
Usual Price: $300.00
Limited Time Offer
50% OFF

💥
$300.00  2 Lessons ONLY $149.00
🚀 Physics Academy – Where Excellence Takes Flight 🚀
We pride ourselves on being the premier destination for Physics education in Singapore, and our track record speaks for itself. Countless success stories and glowing recommendations from thrilled parents and students can be viewed at here. Trust us to nurture your child's passion for Physics and pave the way for a future filled with academic triumphs.

🌈 Your Bright Future in Physics Awaits 🌈
Join us at the Ultimate September Holiday Physics Workshop and be part of a transformative learning experience like no other. With limited seats, we encourage you to act swiftly to avoid disappointment. We can't wait to witness your growth, success, and passion for Physics soar to new heights!
To your Physics success,
The Physics Academy Team