Best Physics Tuition Centre in Singapore
As one of the best Physics tuition centre in Singapore, we're here to help our students achieve higher scores in Physics studies and boost their self-confidence. If you're looking for that extra boost to lift your grades, Physics Academy will help you improve your O Level, A Level and IP results through an effective learning method. Our tuition system in Singapore will help you overcome your struggles and achieve your goals.
Good Physics Results With Strong Tutors
Through the years, our unique methodology at Physics Academy has successfully helped many past students regain their confidence in Physics and score distinction during the national examinations. This track record makes us the best Physics tuition centre in Singapore.
With our dedication in teaching, and a good selection of professional Physics tutors, your child will definitely enjoy learning at our tuition centre. Check out our academic resources or sign up for a free trial class in Singapore are the best, or contact us to enquire about our programmes today.
Benefits of Physics Tuition in Singapore
SIGN UP FOR PHYSICS TUITION IN SINGAPORE
Like many other complicated school subjects, Physics is one of the areas many students struggle with. Apart from simply revising more at home or going for supplementary classes in school, attending tuition classes can help to boost the academic performance in every student. At Physics Academy, our students will benefit from our comprehensive curriculum and effective teaching methods.
If your child is struggling with his sciences, don't fret. At Physics Academy, we're here to help make learning fun and improve the results of our students.
Start your Physics journey with us today.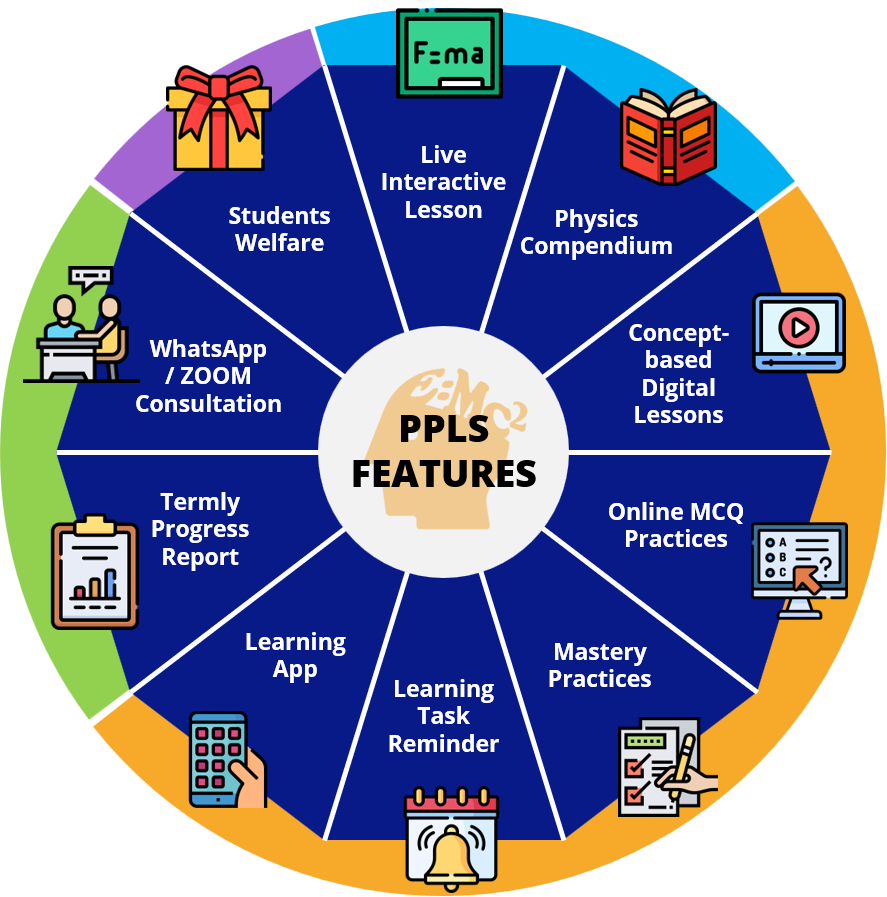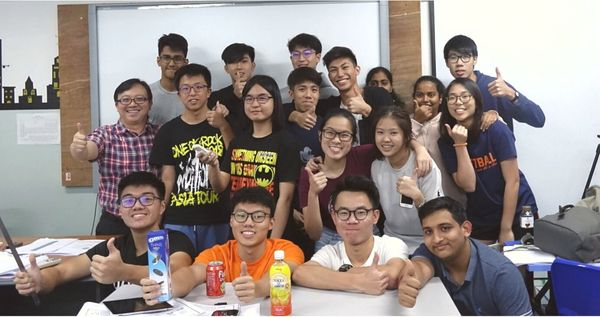 Physics Academy conducts Physics & Chemistry lessons for Secondary, IP, IB & JC students. View the group class time slots that is suitable for you!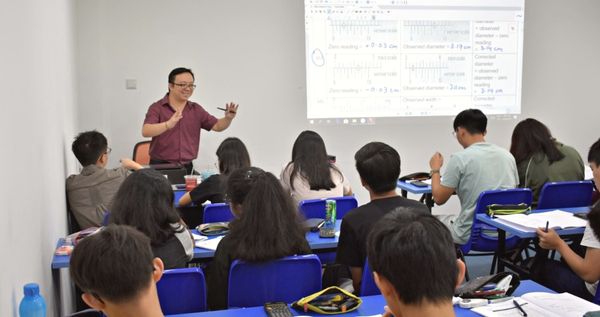 Learning with lesser distractions
At Physics Academy, our tuition centre will provide a conducive learning environment for our students to improve on their school subjects without distractions. We also have lessons catered to different learning styles, including group sessions, VIP one-on-one tuition classes and more.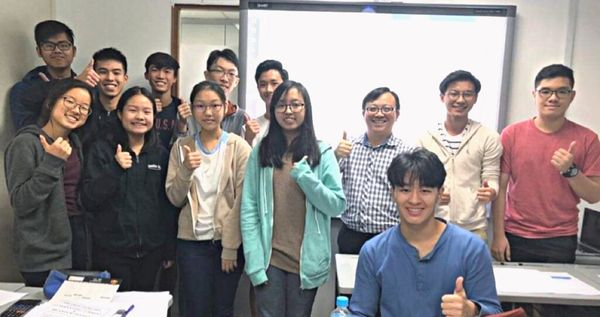 Taste effective Physics lessons for O Level, A Level and IP conducted by our Founder & Award-Winning Physics Tutor Mr. Bryan Lai, you will be mind blowing.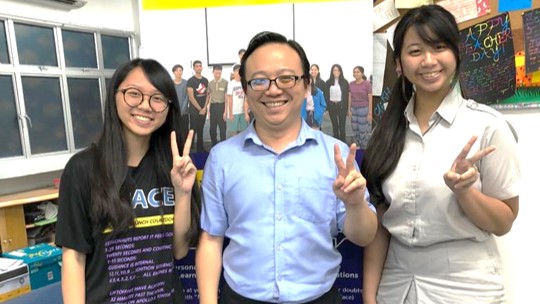 Personalised Learning Roadmap using 77 Concepts List for Secondary O Level, IB, IP Physics and 87 Concept List for JC A Level Physics.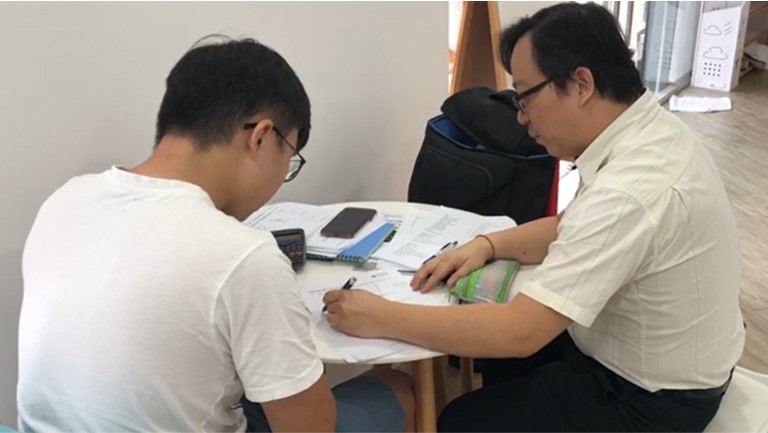 Receiving Constructive Feedback
Our qualified and experienced tutors will identify the gaps in a student's educational journey and provide the right support to overcome them. Through receiving constructive feedback, each student will be given the right tools and resources to hone their Physics knowledge.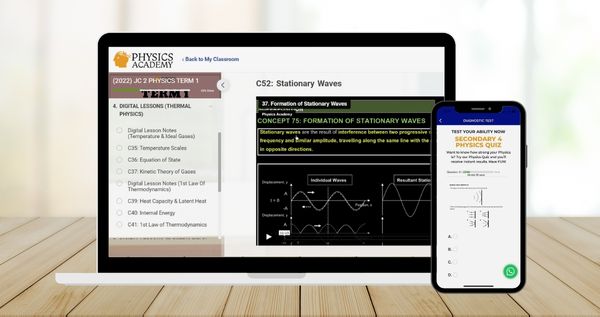 Beside attending the Interactive & Immersive Live Physics Lessons, you will be able to access our Digital Lessons 24/7 for Physics Concept Mastery Anytime, Anywhere!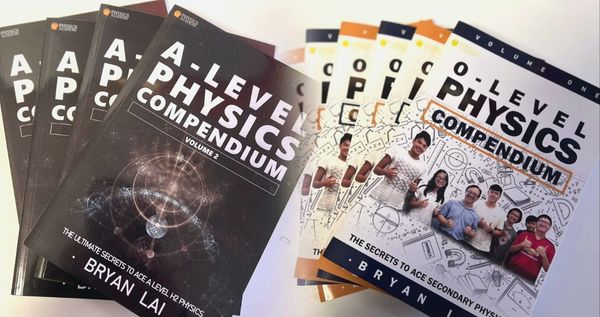 Students sitting for O Level, A Level, IB and IP shall learn the secrets to score very high marks using Cambridge keywords in Paper 2 & Paper 3. Learn more about our Physics Compendium.
Download a copy of our Physics Compendium Below!
Learn From Award-Winning Physics Tutor
To be coached by the best Physics tutor, you'll be the best. Firstly, our Physics tuition programmes in Singapore use a unique approach to effectively interact with every student. Through this, we aim to enhance their learning ability and empower them to identify the strategies rather than just the solution. Secondly, we are able to explain difficult concepts, build an understanding of fundamental principles, and help students develop problem solving skills and critical thinking – eventually boosting their self-esteem and confidence in tackling the complicated Physics subject.
Select your level of studies here: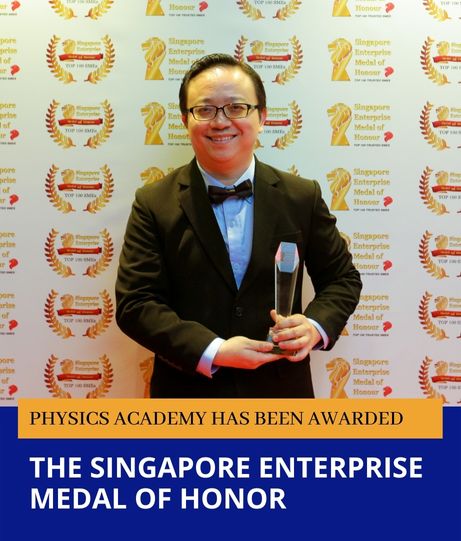 Mr. Bryan Lai
Founder of Physics Academy
Master Physics Tutor
Ex-MOE A/O Level Physics Tutor
Ex-MOE JC Lecturer, PGDE NIE, MSc NTU
Best Selling Book Author
More Than 15 Years of Teaching Experience
Over the past 15 years, my students remember me as the "Go-To" Master Physics Tutor who has consistently helped over 1,280 students achieved Distinctions for Secondary & JC A Level in just 6-9 Months, regardless of their current exam grades, at the best physics tuition Singapore.

All thanks to my Physics Prof Learning System which allow students to learn Physics 24/7 anytime, anywhere! By combining Weekly Classroom Lessons, Digital Lessons, Physics Compendium (AKA Physics Bible), and FREE Consultations, I've helped my students clarify all their doubts & skyrocket their results in a very short time.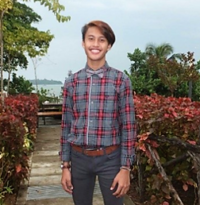 F9 To A1 Within 6 Months:
"Travelled Almost 2 Hours From Tampines To Bukit Batok, Just To Attend Mr Lai's Class!"
Mr Lai! OMG! I am so grateful to you. I scored A1, and you know it only takes less than 6 months and that's the only A1 I got. Your teaching is really awesome. I cannot express how gratitude I am towards you as you know I was F9 back few months.
You know I stay at Tampines and I think the effort to travel 1 hours plus to your centre at Bukit Batok was really fruitful. The questions you gave almost covers all the possibilities in the exam! I could absorb all the things you taught me in one 2-hour class, whereas I don't really understand what my school teacher taught me even after 1 year and that's why I kept failing.
The PhysicsProf was damn fun! It's like playing games, without knowing that I was learning… haha! Again thank you Mr Lai for your dedication, care and concern throughout my O Level last year!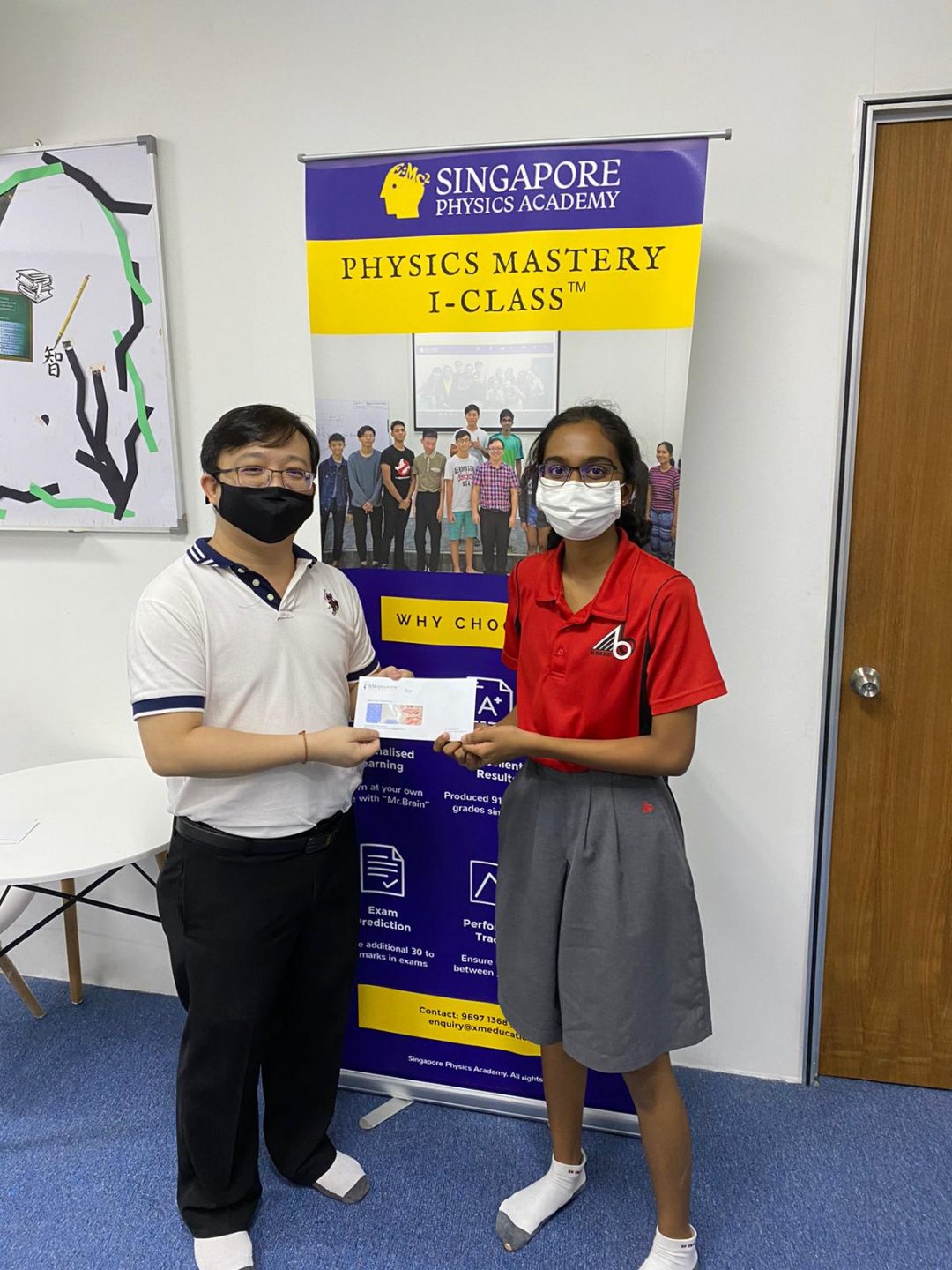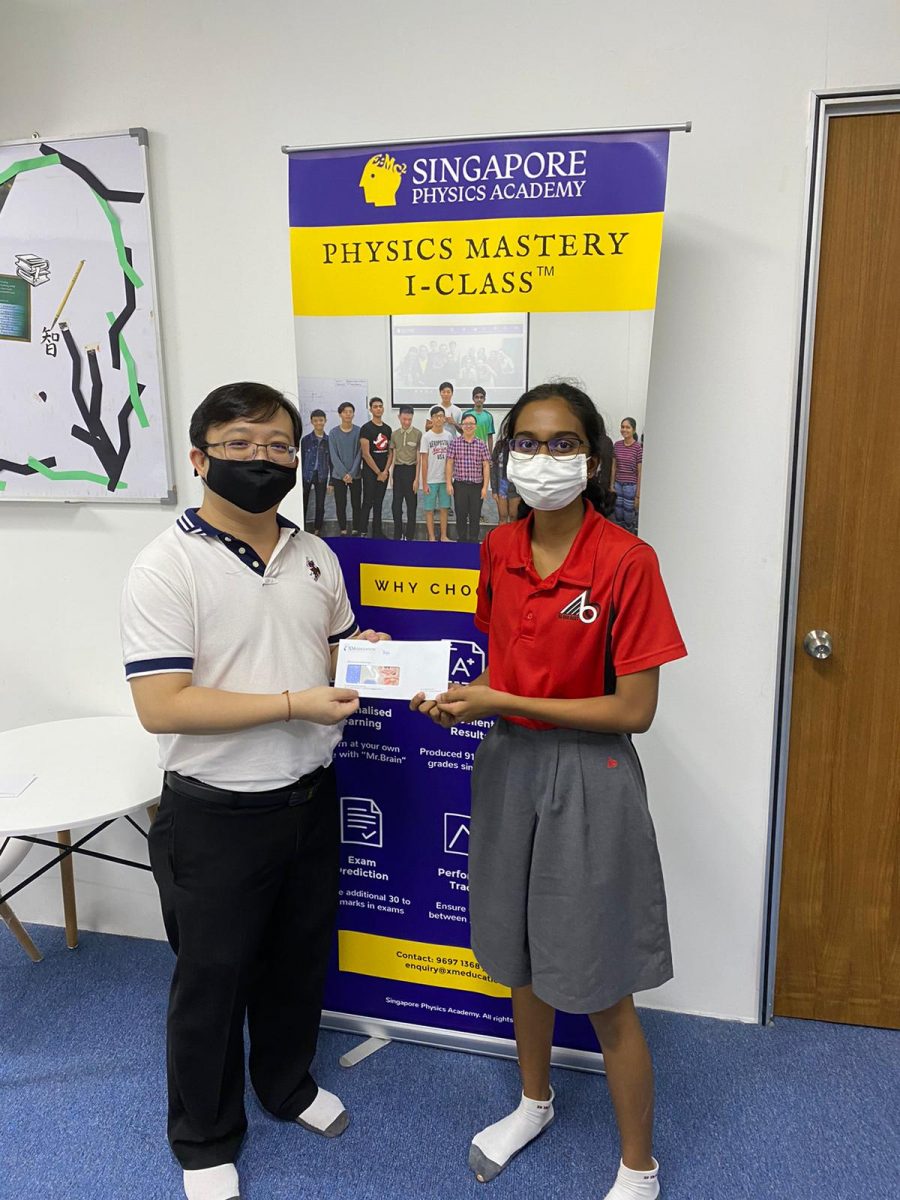 C5 To A1:
"I Could Better Understand The Explanations That Mr Lai Gave When He Explained Concepts and Made Lessons Interactive And Fun!"
I used to get a C5 for physics, after joining Physics Academy my grades jumped to a A1. Before joining, i used to dislike physics and did not find it interesting but after i joined physics academy, I better understood physics and i also started to enjoy learning physics. I could better understand the explanations that Mr Lai gave when he explained concepts and he also made lessons interactive and fun. I used to not be able to grasp physics concepts easily and never understood them well but now i am able to understand them very quickly and can do well for my exams. I am now able to attempt various kinds of questions without any difficulty and am more confident.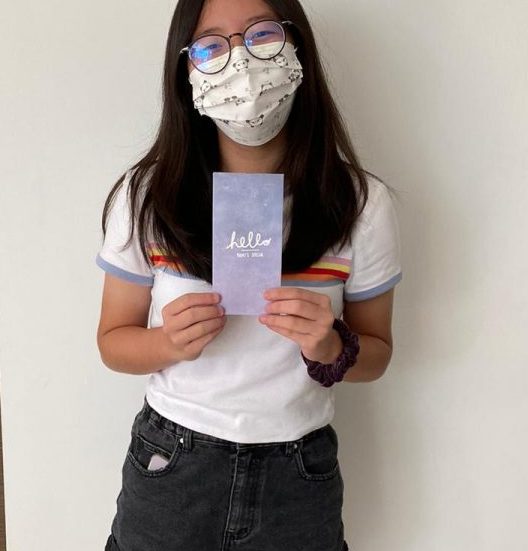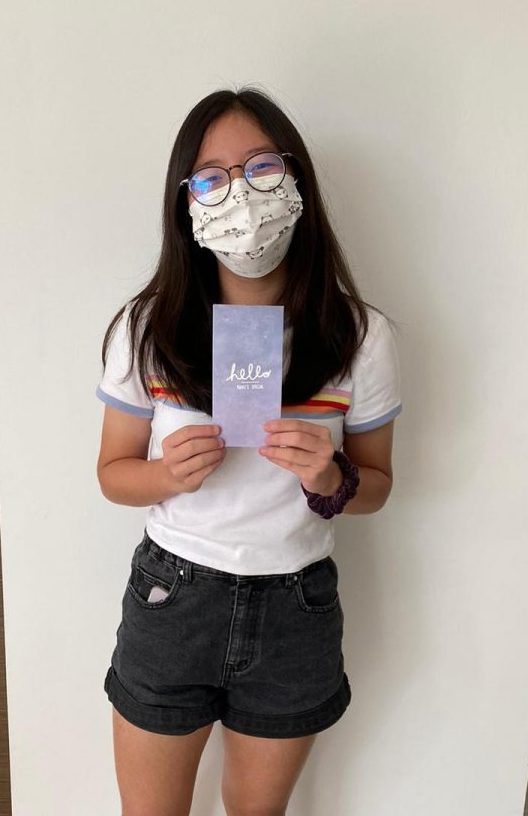 Score A Consistently In School (IP):
"Mr Lai Explains Everything In A Clear But Engaging Way"
Lessons at Physics Academy are really fun! Mr Lai tries his best to explain everything in a clear but engaging way. At Physics Academy, we're provided with a lot of lesson materials, and they have helped me gain a better understanding of physics 😀 being in the best physics tuition Singapore has helped me get A consistently for my grades.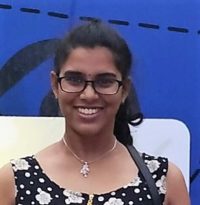 My GPA Improved From 3.2 To 4.0:
"Another Thing I Like About The Tuition Class Is That Each Individual Student Gets Specialized Attention!"
Before I came to Mr Lai's tuition, physics was one of the subjects I disliked the most and I was preparing to drop physics. This was simply because I blindly memorised concepts without actually knowing how to apply them. After coming for tuition, I was better able to appreciate Physics as a discipline in science.
I was also able to better appreciate the theories and concepts. Most importantly, I developed a genuine interest in Physics and I was excited to learn and explore more. This interest spurred me on to work harder and excel in school assessments. My GPA improved from 3.2 to 4.0!
Another thing I like about the tuition class is that each individual student gets specialized attention. Mr. Lai is ready and willing to go the extra mile to help every student to do their level best in assessments be it providing structured practices for students who have the potential to do better or challenging students who already have a good grasp of the topics.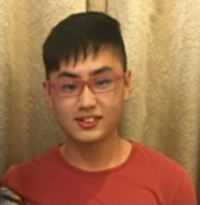 U To A Grade In 6 Months (Attended Mastery I-Class):
"Notes & Worksheets Are Very Detiled, Students Can Focus To Absorb Knowledge During Lesson!"
Mr. Lai emphasizes the concept of each physics topic repetitively each week. He gave us an array of practices with different types of questions on the same concept, and thus, we are also tested on our ability to apply the concept onto different questions.
Mr. Lai is a very patient tutor who encourages and supports every single student by providing help even it is after tuition time. His notes and worksheets are very detailed, hence students can focus on absorbing knowledge during lesson time instead of copying down notes.
From a student whose results improved drastically from a U grade to A grade in A Levels, it would have been unachieveable without Mr. Lai.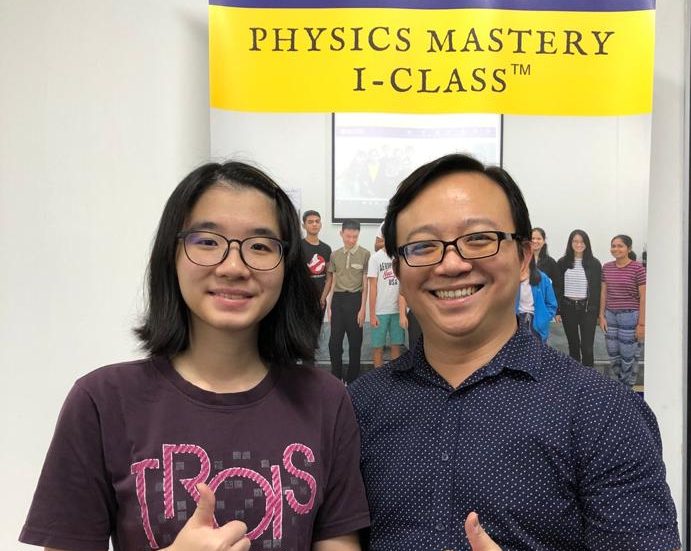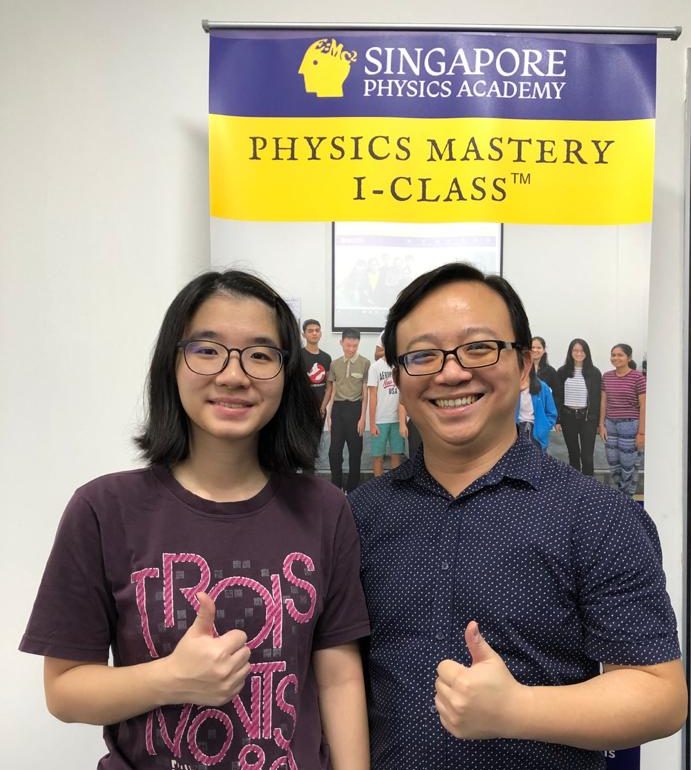 D To A In A Levels Physics:
"Passionate Teacher Who Is Willing To Push Us To Achieve Our Best."
Initially, I got a D at the start of JC1 and Mr Lai helped me to learn and improve. Subsequently, I got a B for promos and then an A for prelims and A for A levels. Mr Lai is a passionate teacher who is willing to push us to achieve our best. He is good at explaining concepts that allow us to understand very quickly. He is also patient, so I wasn't afraid to ask repeatedly in order to clarify the doubts I have. There are also many resources like tutorial videos and physics bible to aid in our learning. I am glad that I came to Physics Academy and highly recommend it:)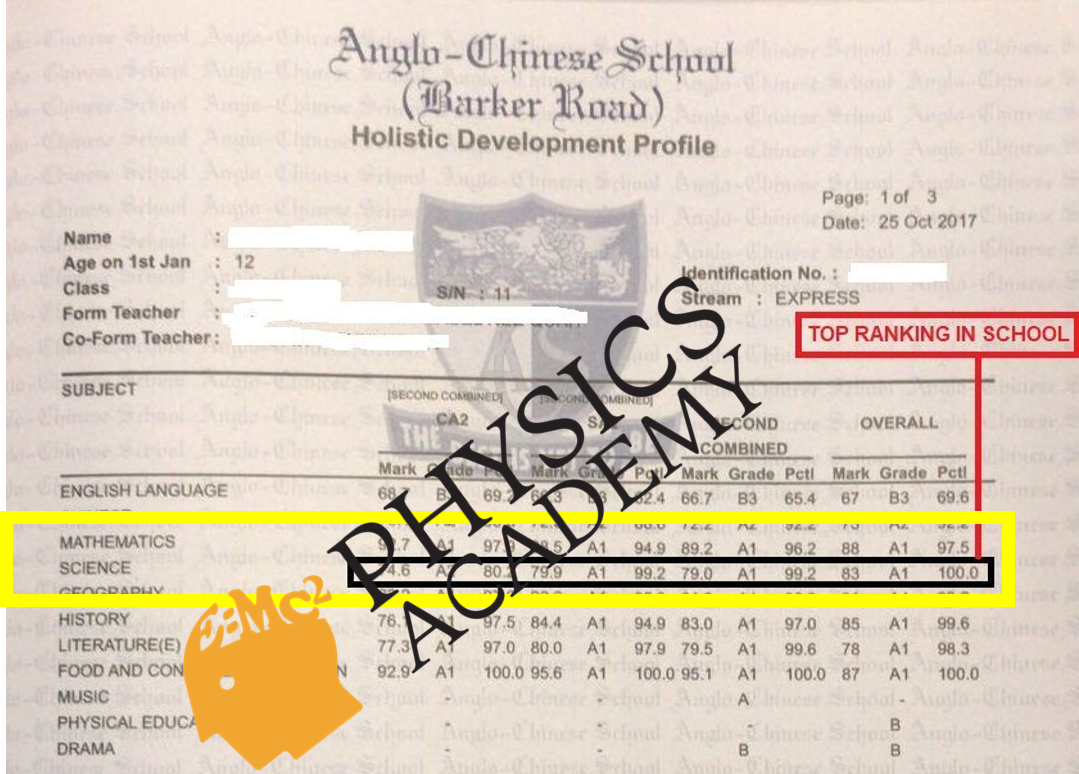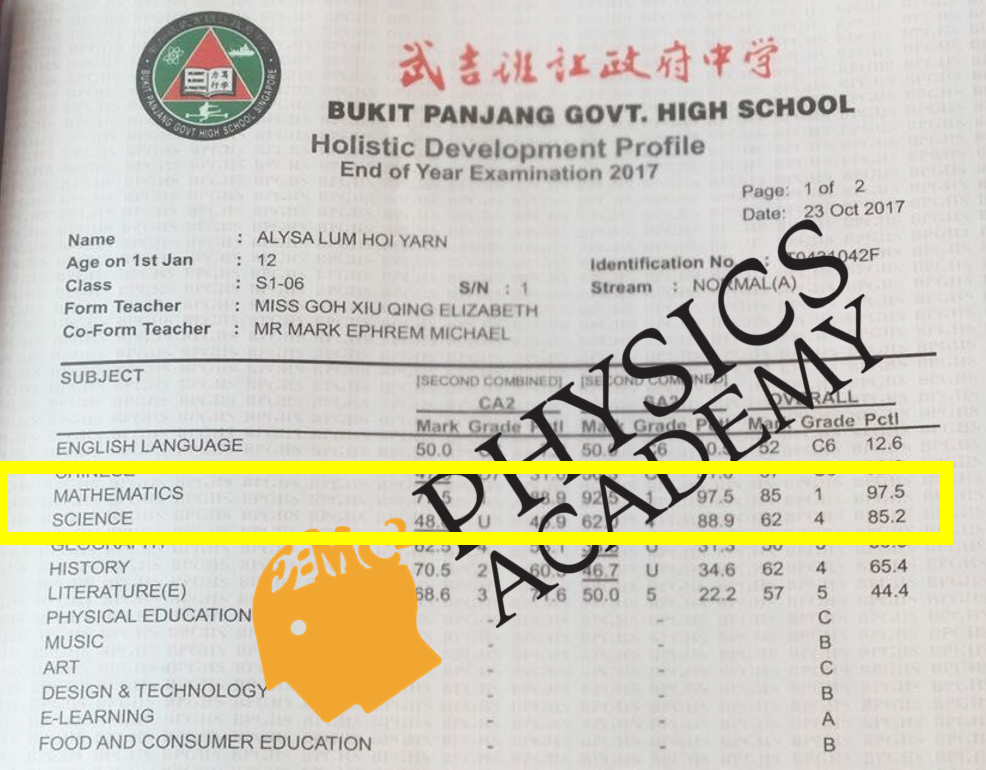 Frequently Asked Questions About Physics Tuition in Singapore
1. Can a student enroll in the middle of a course?
Yes, students can join an existing course schedule even if classes have already commenced. However, it is recommended that they join from the beginning to get the most out of our Physics tuition lessons. At Physics Academy, we follow the Ministry of Education (MOE) curriculum in Singapore and our students would already be familiar with the topics taught.
2. Does my child need Physics tuition if he is not failing his examinations?
Tuition is beneficial for students even if they are not failing their examinations. The same applies for our Physics classes. Enrolling your child into our Physics tuition sessions allows him or her to study under the supervision of a good and trained tutor while brushing up on concepts which may have been missed during school lessons. Additionally, tuition classes can help create a stable foundation in the subject and even future topics.
3. How do I know if my child has improved?
At Physics Academy, we will provide timely updates to parents throughout their journey at our tuition centre. You will also be able to track your child's performance through his or her
grades in school
. With more than 91% of our students scoring As & Bs in their
A Level
,
O Level
, and
IP Physics
Examinations, we have a strong track record in helping students improve their proficiency in this complex subject.
DOWNLOAD O LEVEL / IP PHYSICS COMPENDIUM
DOWNLOAD A LEVEL PHYSICS COMPENDIUM