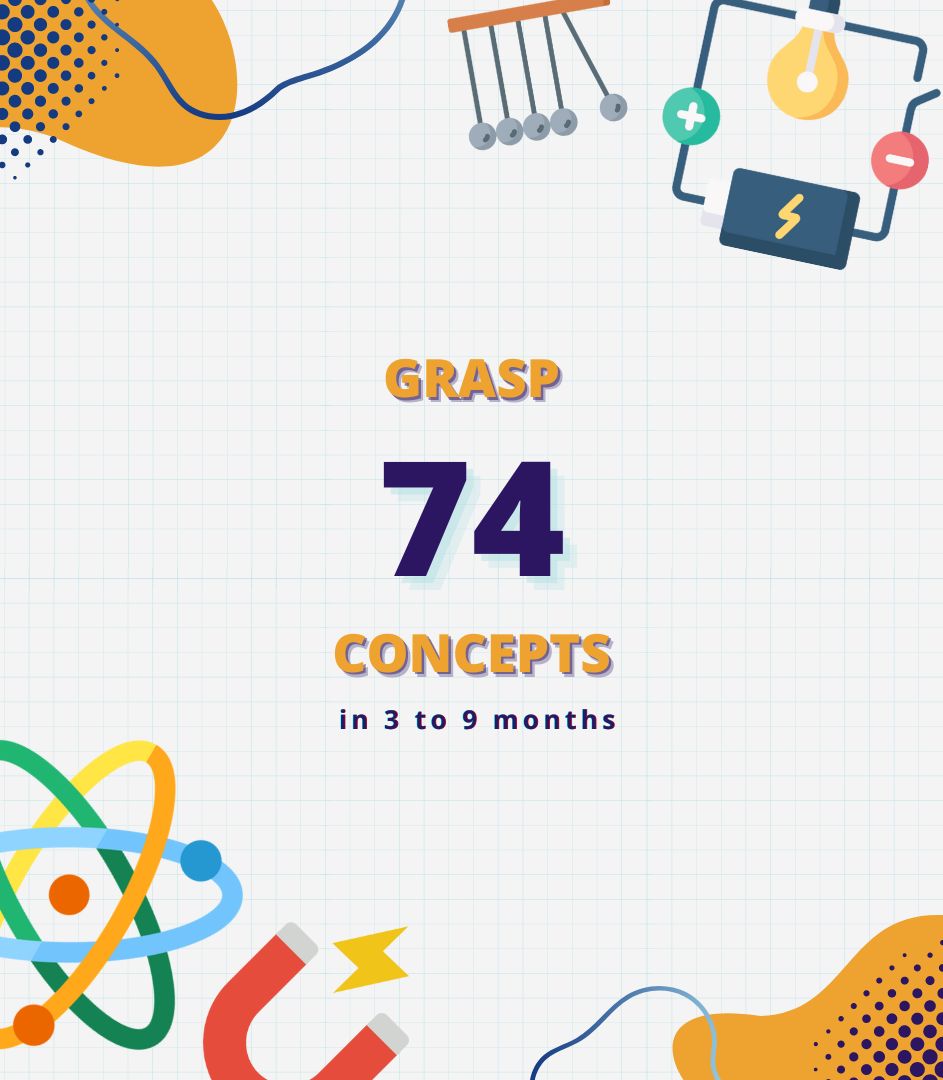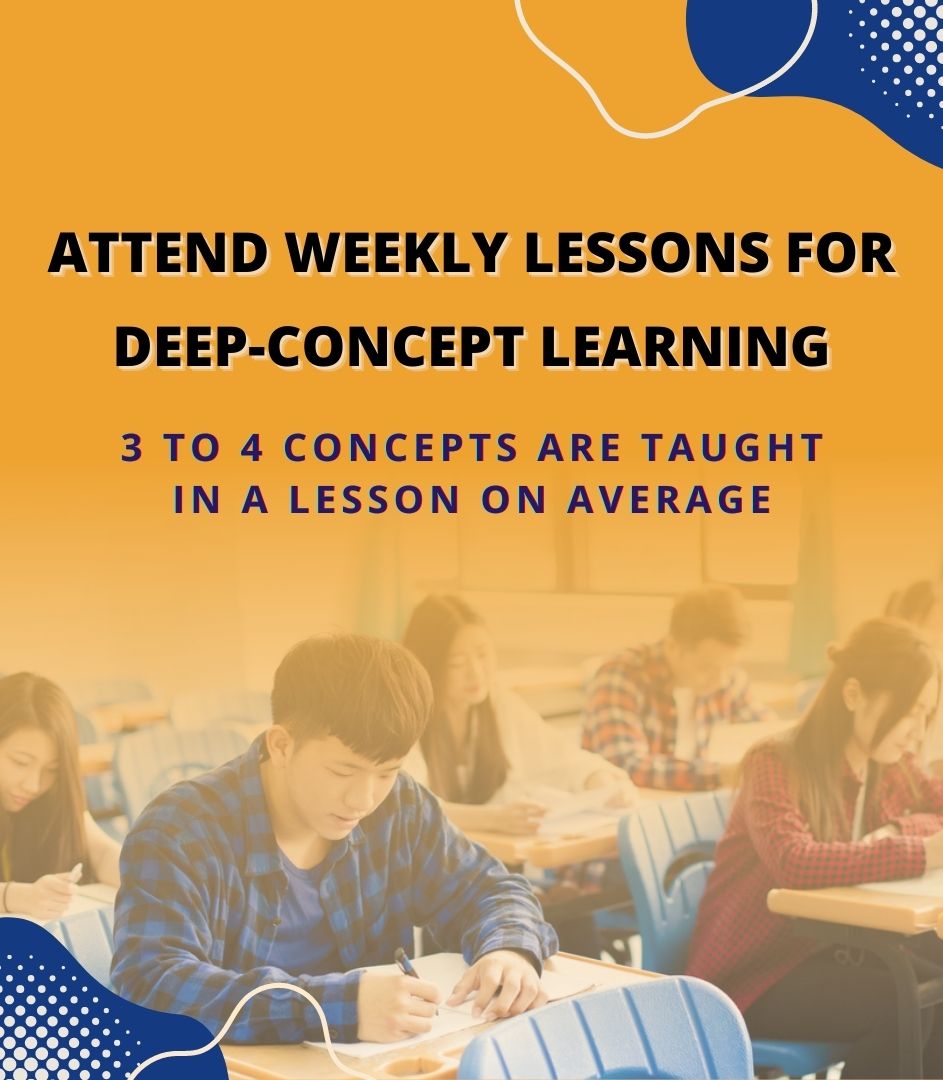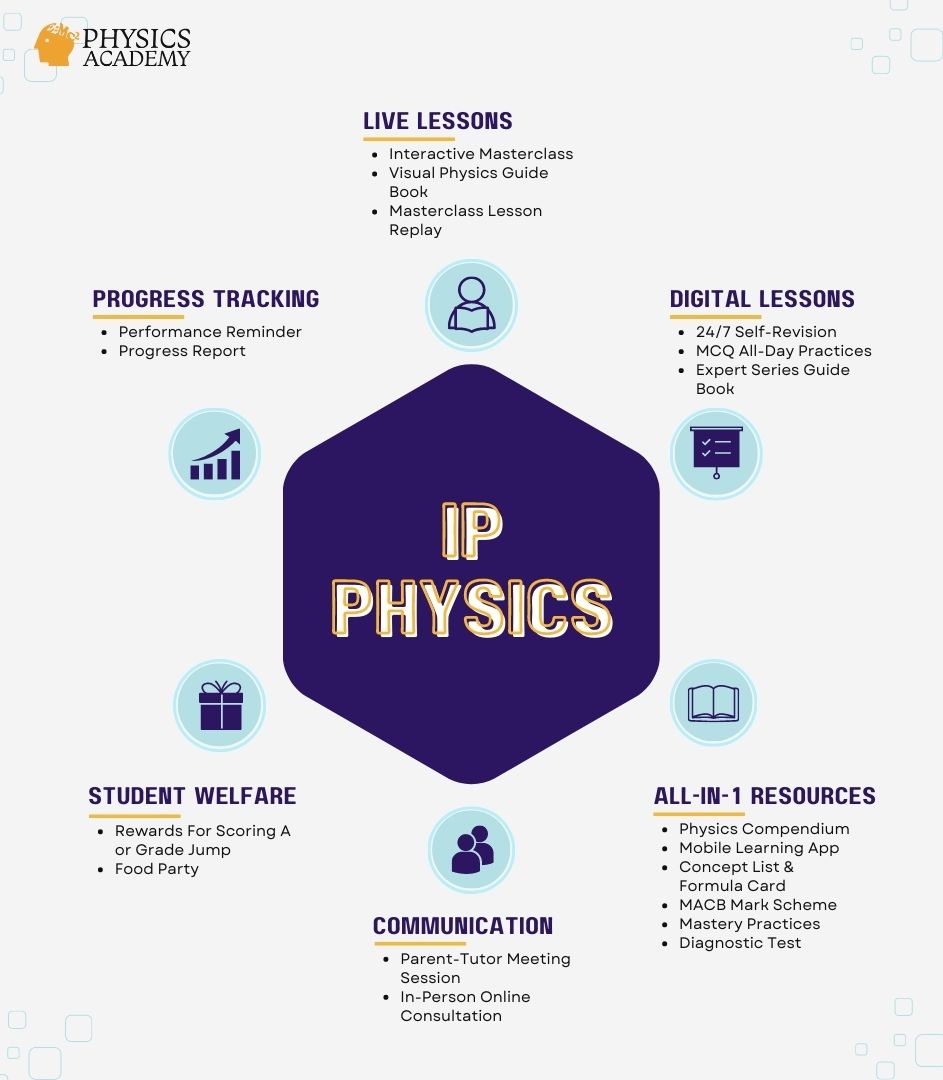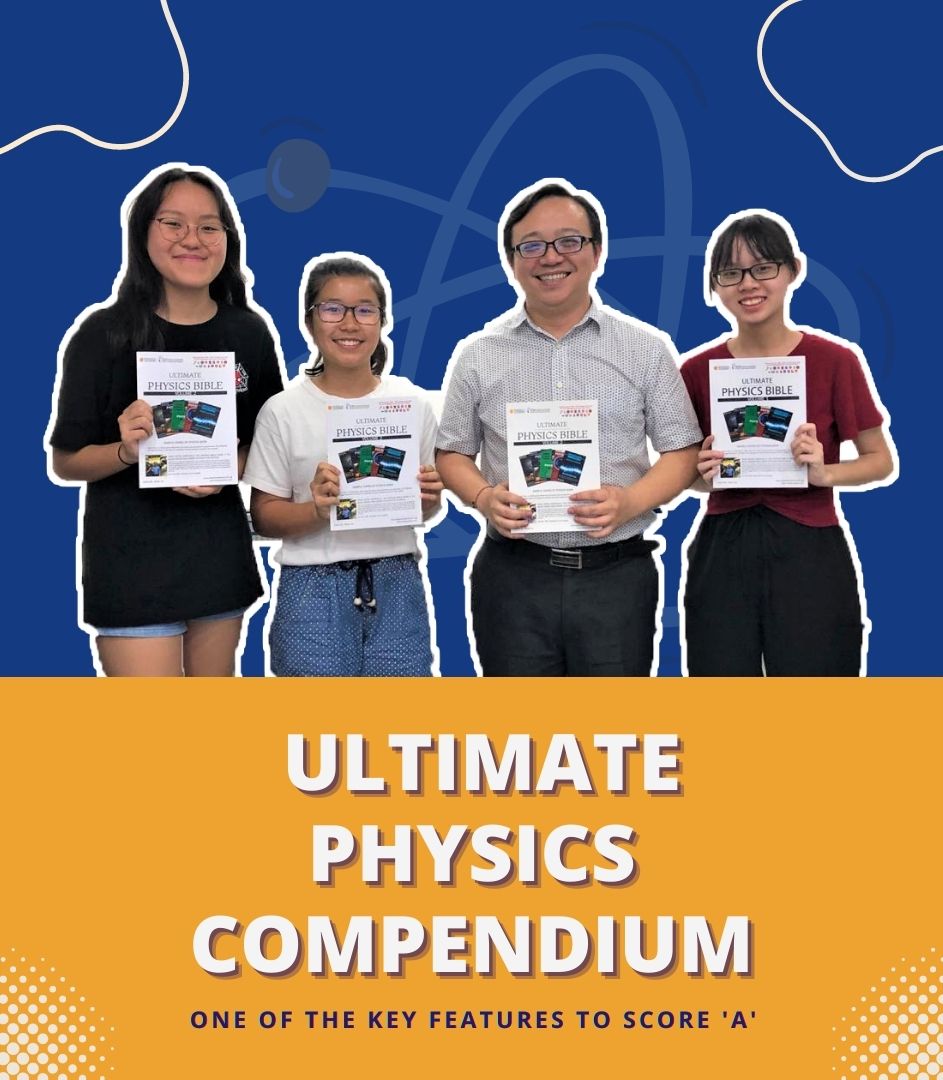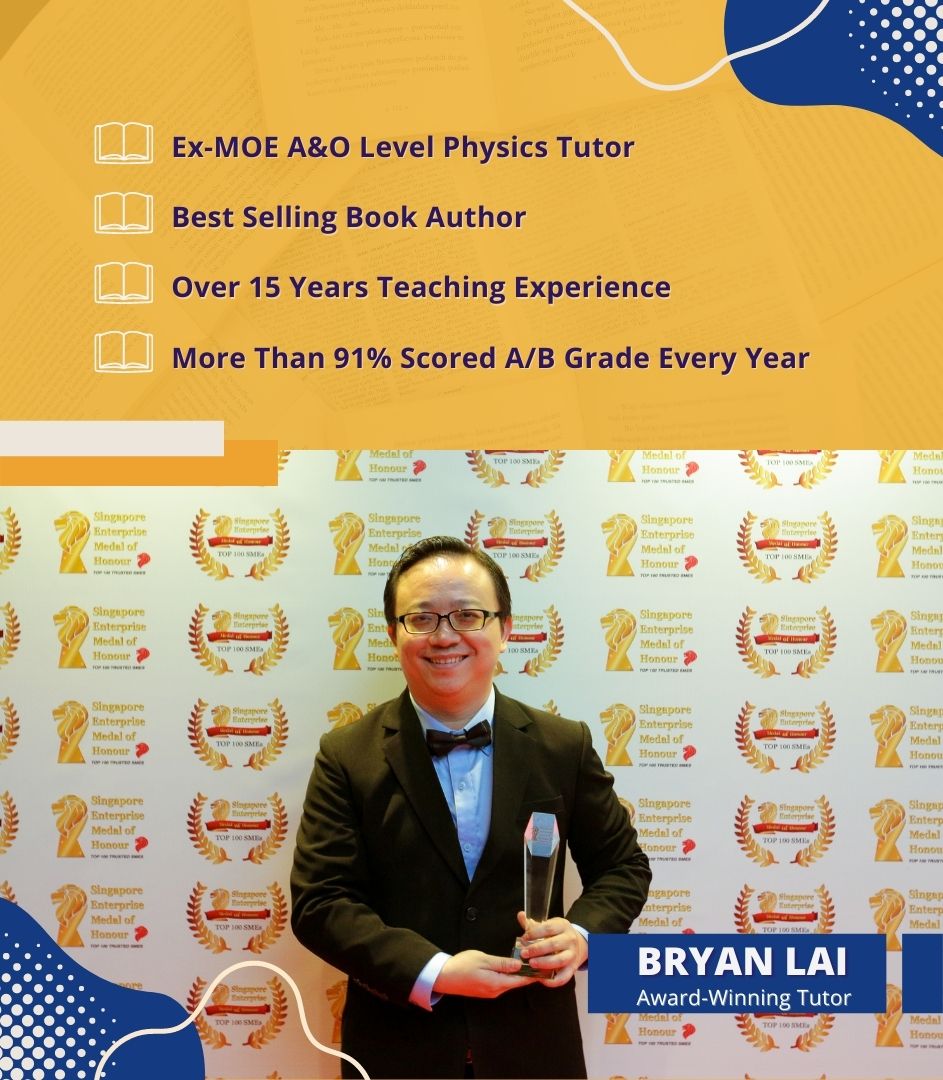 IP PHYSICS TUITION LESSON SINGAPORE
An Integrated Programme (IP) allows students to bypass the O Level examinations and go towards A Levels or other qualifications such as International Baccalaureate (IB). However, with this comes a need for a unique approach to guide IP students who are seeking help from tuition classes. At Physics Academy, we are able to deliver a comprehensive tuition programme that caters for IP students specifically.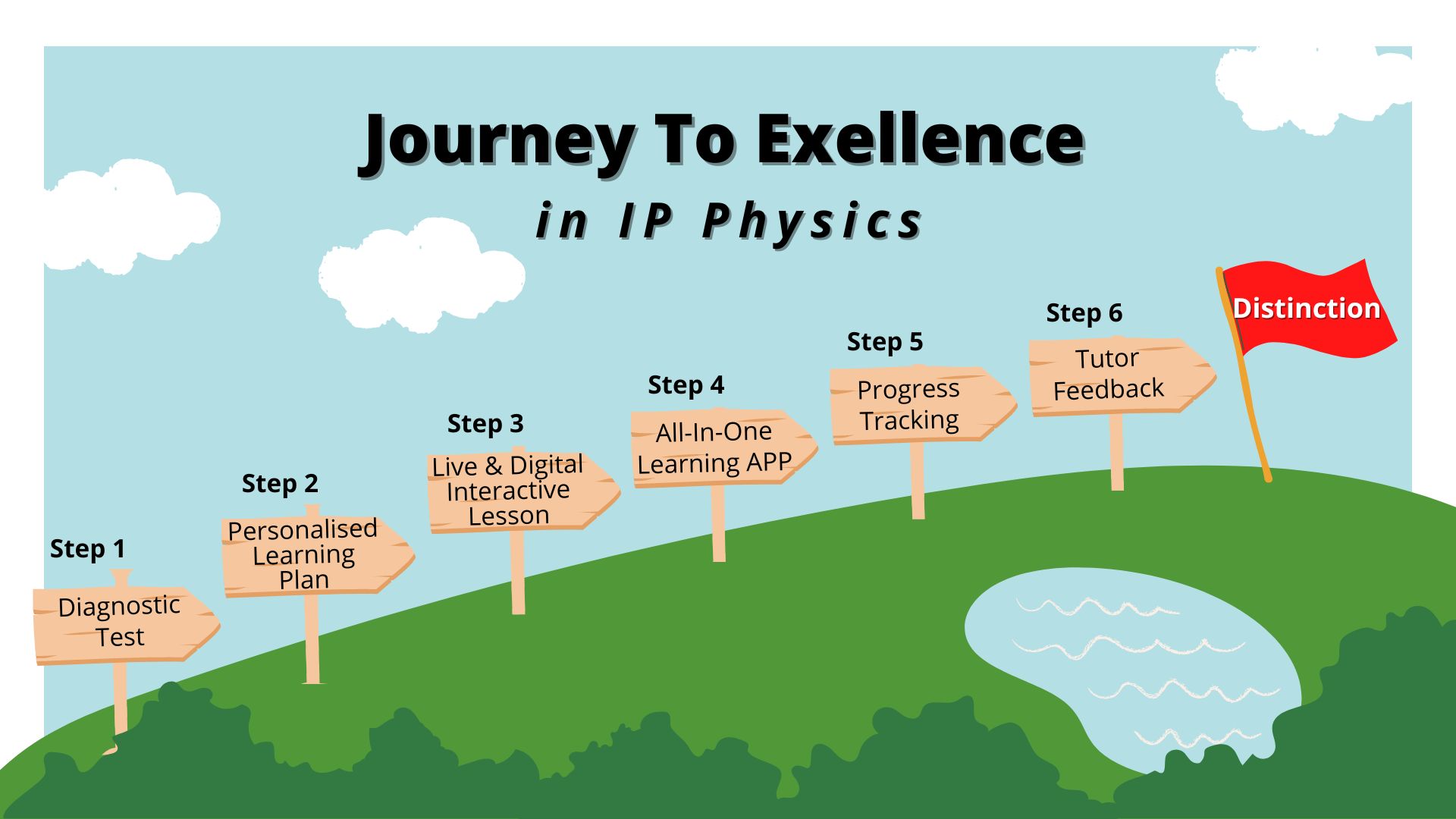 The Challenge With Scoring 'A' for IP Physics
IP Physics covers a greater breadth and depth compared to O Levels Physics. Students will face challenging questions which will stretch them beyond their limits.
Generally, IP students are perceived to excel academically, gaining direct admission to JC or IB levels without having to sit for their O Level examinations. However, the IP academic standards are also significantly higher. Scoring an 'A' then becomes more daunting and difficult with the stiff competition.
IP students who underperform in their end-of-year examinations ought to seek help as soon as possible. As they move on to A Level and IB Level, the content syllabus will become more complex and demanding. Underperforming students tend to face immense difficulties in coping with the academic demands of JC Physics. Consequently, they may become unmotivated and their grades end up suffering. This limits their chances of entering their desired university.
Therefore, IP students need to be equipped with critical skills to understand and apply Physics concepts, so they may tackle their examinations with confidence and precision. Preparation for IP Physics is easy when you have the right help and academic tools. At Physics Academy, our Sec 3 and Sec 4 Physics tuition materials are carefully crafted to cater to both mainstream O Level Physics and IP Physics students.
By applying our unique teaching methodology to our IP Physics tuition lessons, our students in Singapore will strengthen their foundation and master the requisite analytical skills to score an 'A' grade in their O Level and IP Physics. Talk to us today to find out more about our results-oriented teaching method.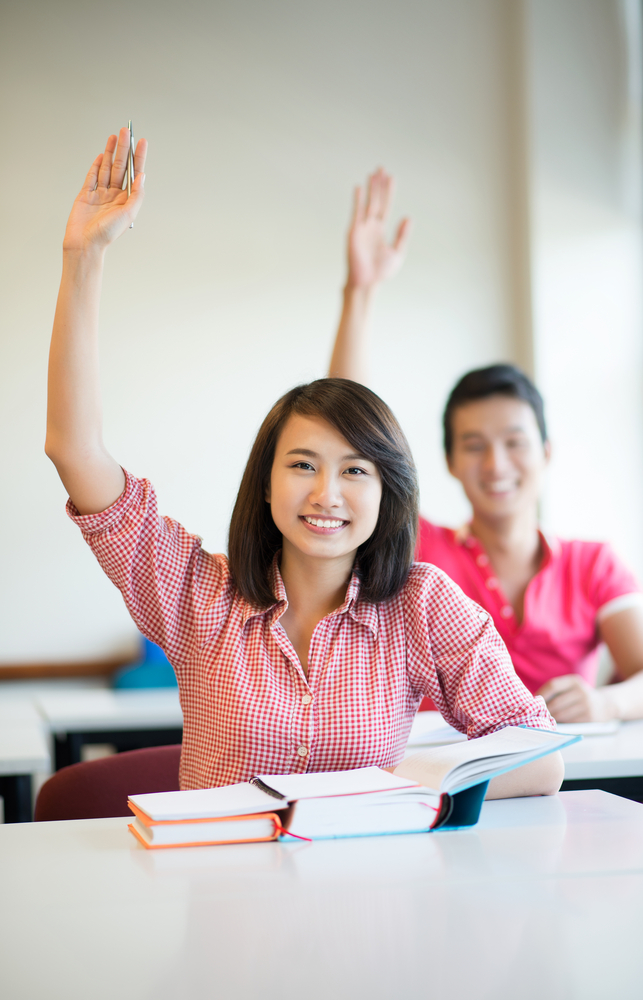 
Interactive Video Learning

Understand the Concepts & Calculations Covered In IP Physics Via Our Interactive Videos. By IP Physics Tutor Bryan Lai

IP Physics Tuition

Enhance Understanding of IP Physics Topic By Asking Questions & Clarifying All Doubts With IP Physics Tutor Bryan Lai
l
Mastery Drill Practices

Hone Your Skills & Understanding in IP Physics With Our Carefully Crafted Practices Ace Your Exams Quickly

Physics Compendium

Learn The Correct Keywords & Answering Strategies To Secure Yourself An 30 – 40 Marks in the IP Physics Exams

Targeted Improvement

Improve Understanding In Weaker Areas, Achieve Mastery & See How Prepared You Are For The IP Physics Exams
Look At What Our Students Says About Our Classes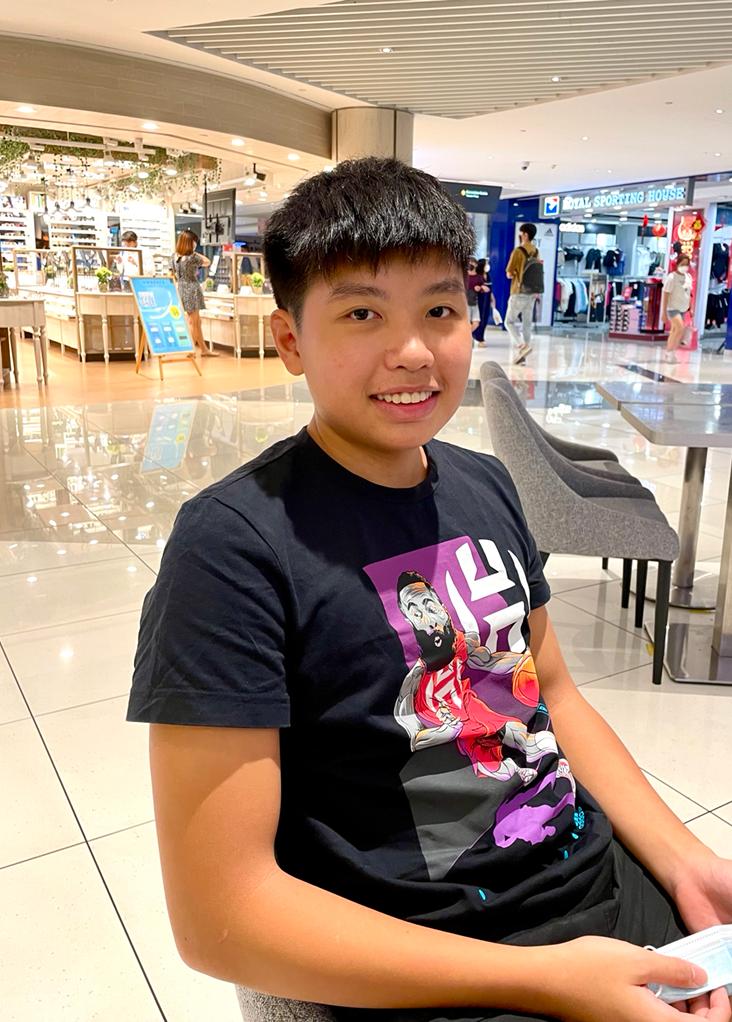 Consistently scoring A1:
Mr Lai is a very dedicated and professional teacher whom you can view as a friend. He will not hesitate to address any of your queries and he seems to know everything!
His notes are very clear and concise and they have really helped me to score high A1s consistently ever since I joined this tuition. Few day before my exam, whenever I text him some questions or ask to clarify concepts, he will reply promptly! Very good teacher.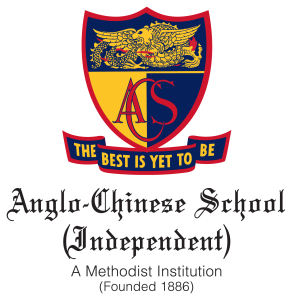 Obtain 80% Score (IB Grade 7):
"His Handcrafted Notes And Worksheets Were Informative Yet Concise, Covering Essential Points And Definitions."
I joined Mr Lai's class in sec 3 after failing the challenging my school's kinematic term test. His lessons greatly built upon my fundamental concepts, giving me the confidence to tackle the progressively advanced questions later on. His meticulous and detailed teaching style ensured we would be able to tackle whatever was thrown our way.
His handcrafted notes and worksheets were informative yet concise, covering the essential points and definitions, which proved really useful in my revision. The wide range of questions we were exposed to allow us to grasp and master the concepts taught as well as how to apply them to various questions. As such, under Mr Lai's guidance and teaching,
I managed to do well for most tests and exams throughout my journey in the upper secondary integrated programme at ACS(I), enabling me to obtain an 80% overall score (IB grade 7) in my overall grade for sec 4. His unwavering dedication to helping us improve has been extremely commendable, always going the extra mile to help us with our revision by answering our queries and holding revision courses to really solidify our learning.
Overall, my 2 years at the physics academy has been truly beneficial and memorable, and I'm extremely thankful to have had Mr Lai as my physics tutor.
Best IP Physics Tuition Lesson Singapore
Enquire now if you like to get in touch with us to strengthen your foundation in Physics and requisite the analystical skills for good score or distinction.
Frequently Asked Questions About IP Physics Tuition in Singapore
1. Does my child need tuition if he is not struggling with Physics?
The great thing about tuition is that it is beneficial for IP students, whether or not they are struggling with the subject. The same goes for our Physics tuition classes. At Physics Academy, we have students who are here to practice their Physics subjects despite attaining good grades, and students who are also struggling. Using our proven PhysicsProf Learning System, your child will be able to maintain a strong foundation which will help him achieve good grades in school.
2. Can students just go for one lesson?
If you want to let your child try out our Physics classes for IP students, you may register for our trial class. This is meant for him to have a glimpse into how we help our students brush up on their Physics concepts and build a strong foundation in the subject. If the trial lesson is to your liking, you can register him for more tuition classes.
3. What is so special about Physics Academy?
Through the years, we have helped many IP Physics students achieve the results of their dreams. As a tuition centre that was founded by an award-winning and ex-MOE teacher, Mr Bryan Lai, we also have the expertise to provide strong academic support for our students. But don't take it from us – check out the past results of our students, or read more about us from the words of others today!