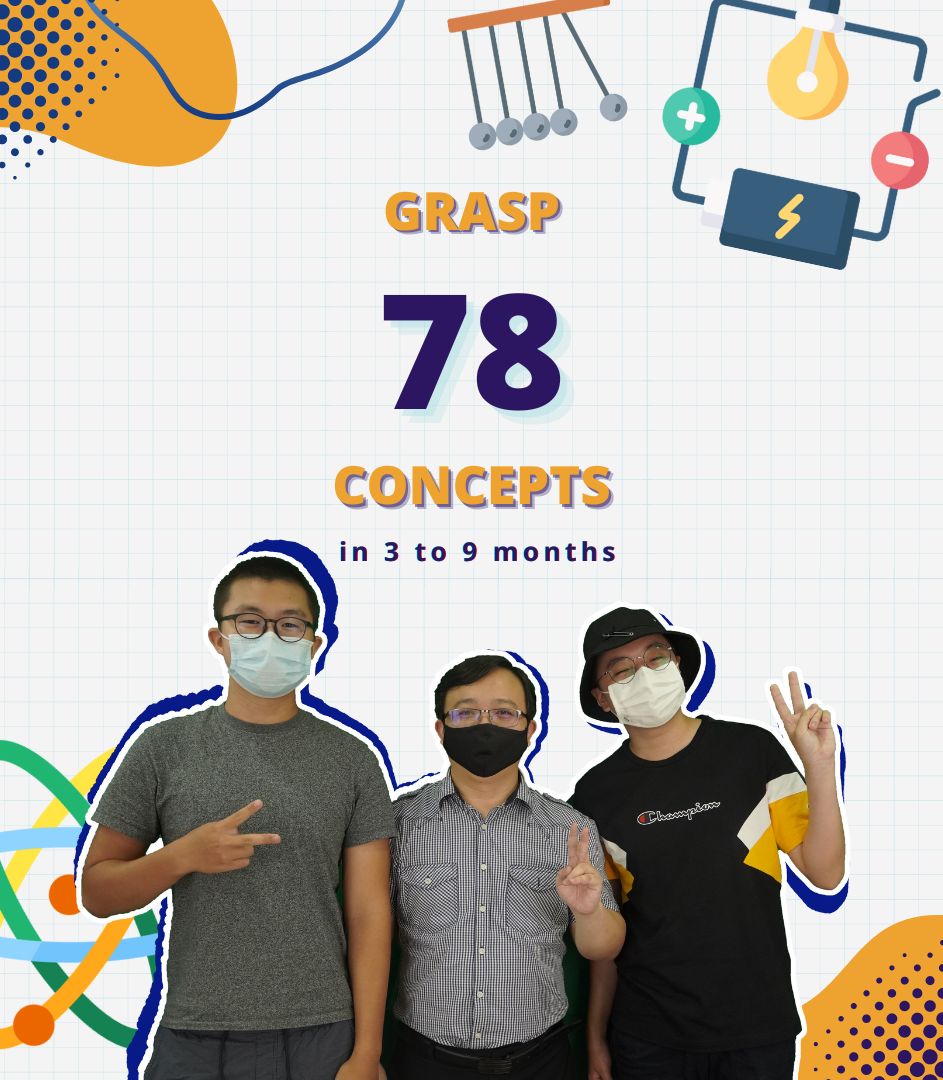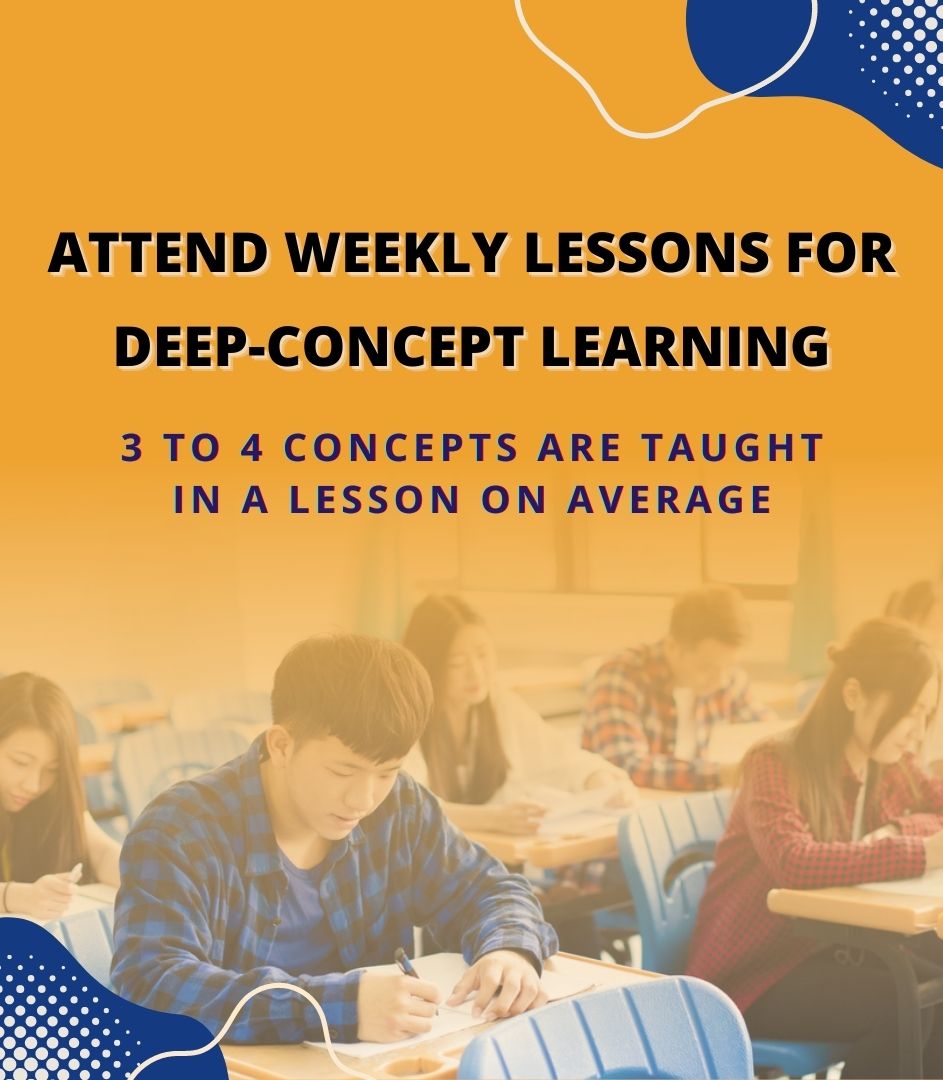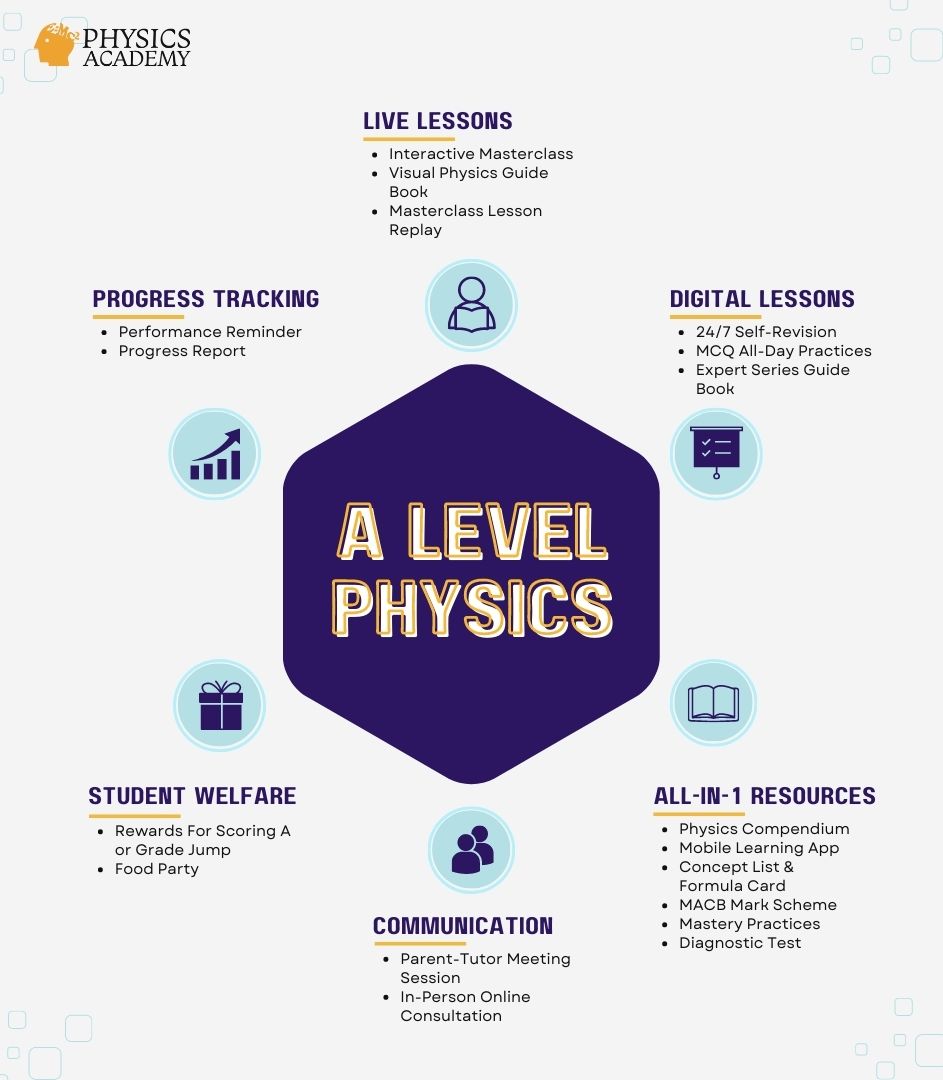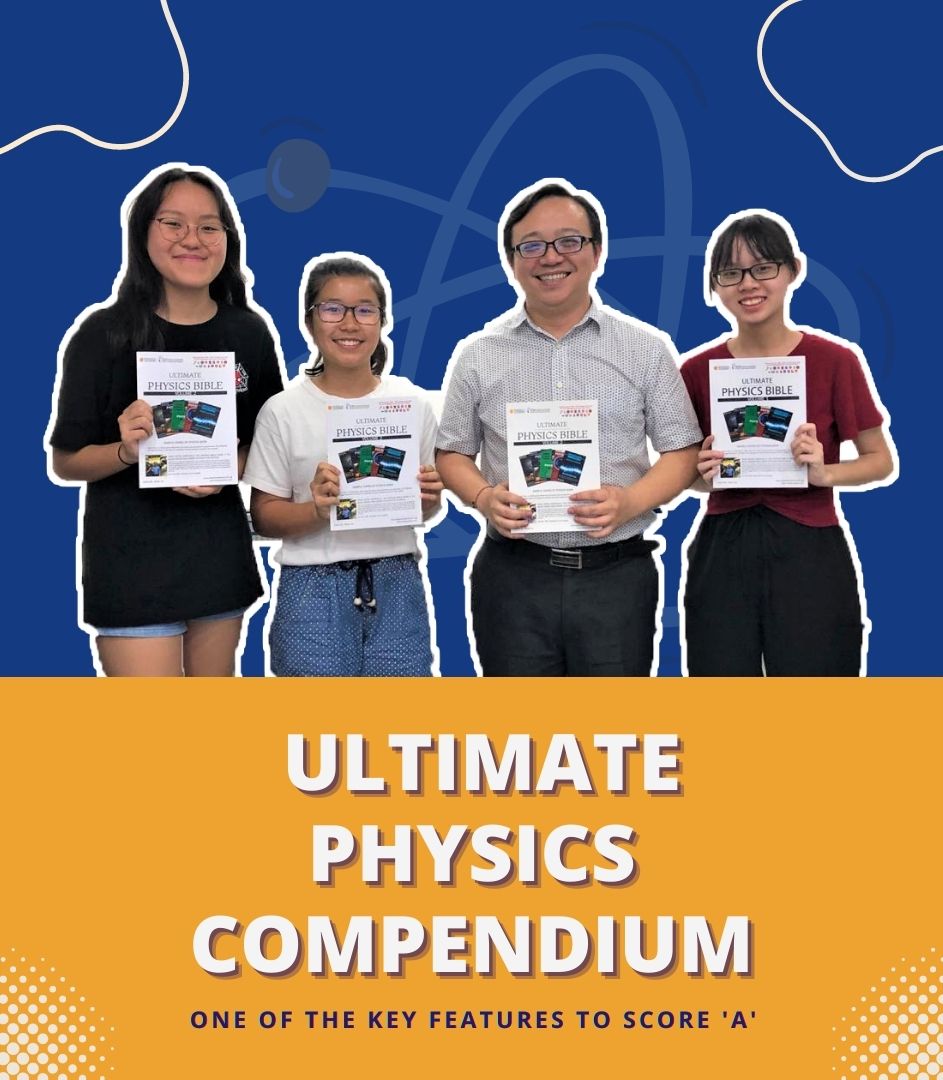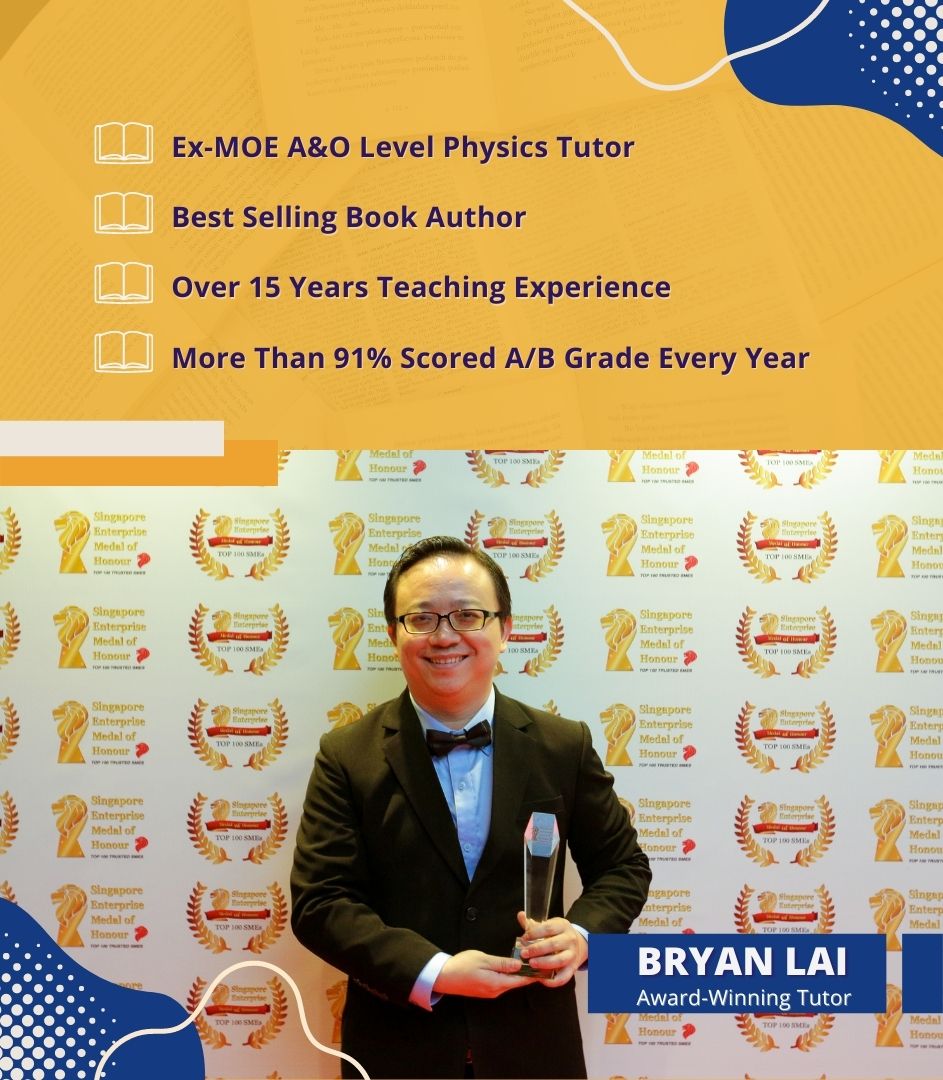 A LEVEL PHYSICS TUITION LESSONS IN SINGAPORE
Don't let your grades hold you back from excelling in your A Level examinations. See your results skyrocket in just 3 to 6 months with our Physics tuition classes in Singapore, coached by our award-winning ex-Ministry of Education (MOE) tutor, Mr Bryan Lai.
Register now to gain a different perspective in the complex Physics subject now.
Learning Method From Best JC Physics Tuition Centre in Singapore
Physics Academy provides trial lessons and diagnostic assessments to check your strengths and weaknesses on 92 unique A Level concepts before you join our Physics tuition lessons designed for JC students.
Firstly, the Practices of Science, Core Ideas in Physics and Learning Experiences are put together in a framework to guide the development of the H2 Physics curriculum. Secondly, our tutors help our students integrate Core Ideas knowledge and link concepts across different topics. Above all, our tuition centre strives to develop our students in the understanding, skills, ethics and attitudes relevant to the Practices of Physics.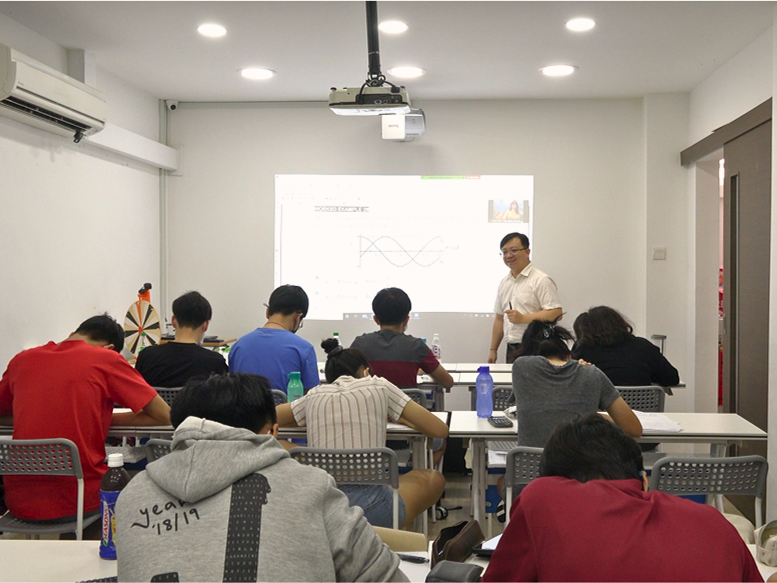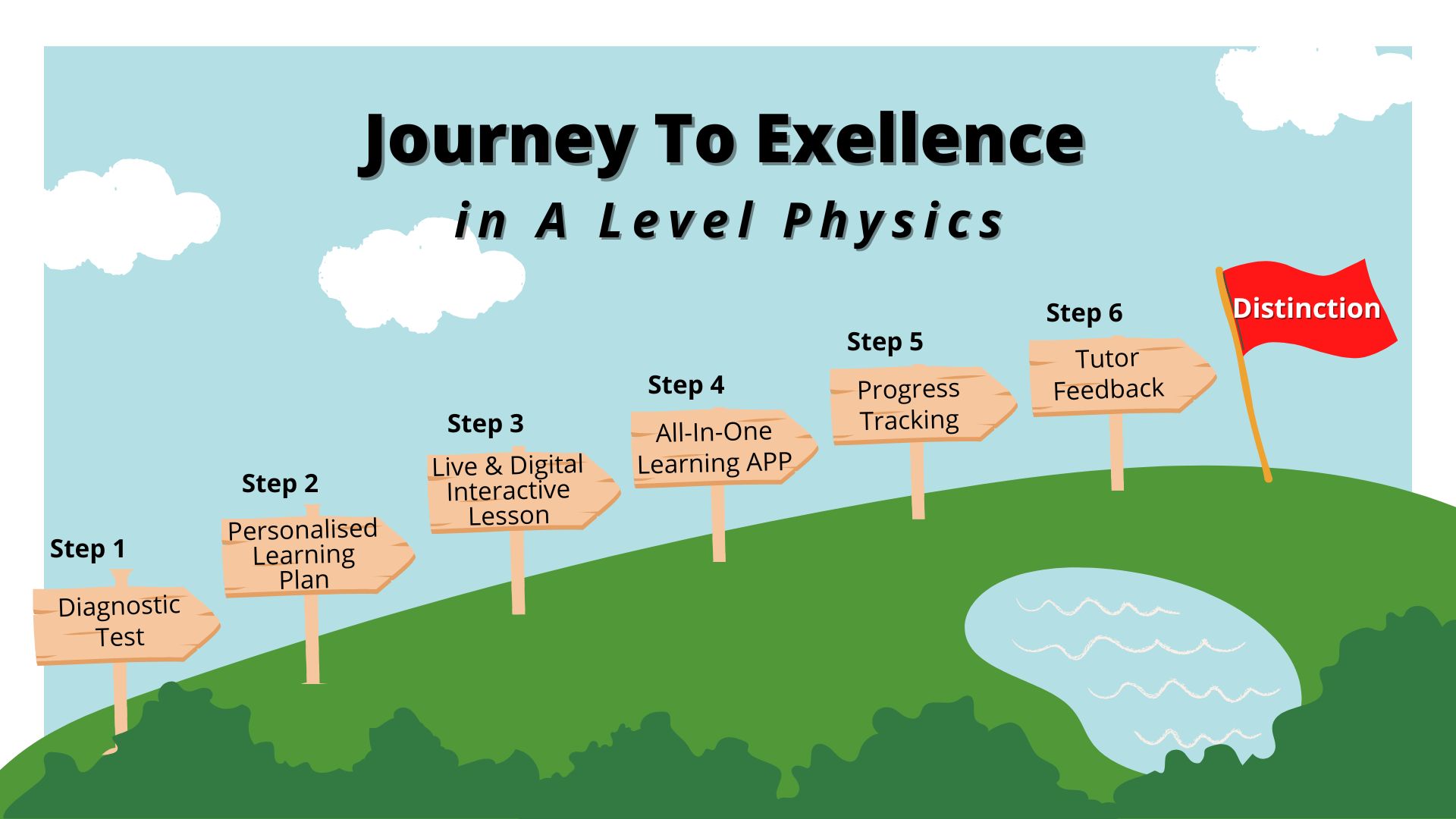 Be Coached by the Best H1 and H2 Physics Tutor
Before you start off your A Levels tuition journey with us, you may wish to understand more about the H1 and H2 A Level Physics syllabus.
At Physics Academy, our JC H1 and H2 students who attend our weekly Physics tuition lessons will start their learning journey with "Deep Concept Learning" through physical or online live classes. In addition, to strengthen their understanding and retention of knowledge, we also specially curate digital lessons for them. Through this, our students can access our Physics Academy's Student Portal and learn 24/7 – anytime, anywhere! Under the tutelage of our award-winning and ex-MOE Physics tutor, Mr Bryan Lai, more than 1313 students have scored distinctions in their A Levels examinations in the past years.
With over 15 years of Physics teaching excellence and a stellar track record of students performance, we are confident that we can skyrocket your child's results in a short span of 3 to 6 months! Through our A Level Physics tuition lessons, you will definitely be happy with our high quality study materials and affordable lesson fees, not to forget our professional help and effective guidance.
Best JC Physics Tuition in Singapore
As the best JC Physics tutor in Singapore, your child will be coached by Mr Bryan Lai who is an ex-MOE and award-winning Physics teacher and book author. Check out the past results of our students, or read more about us through our testimonials today.
Look At What Our Students Says About Our Classes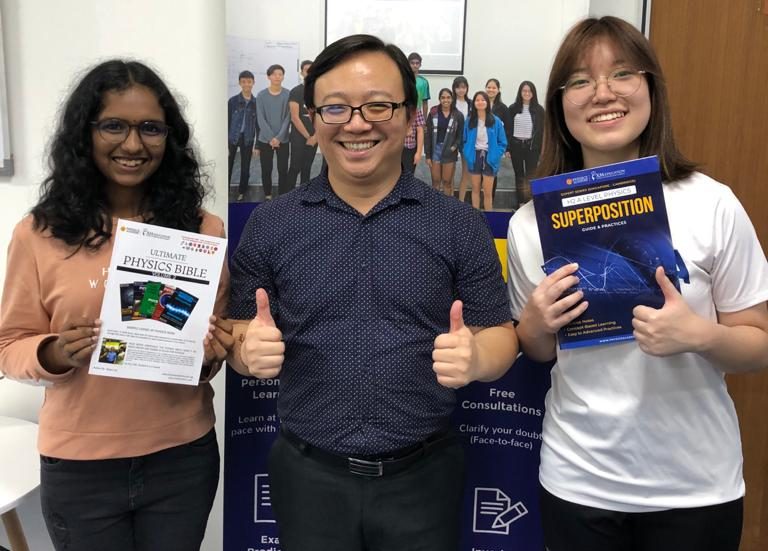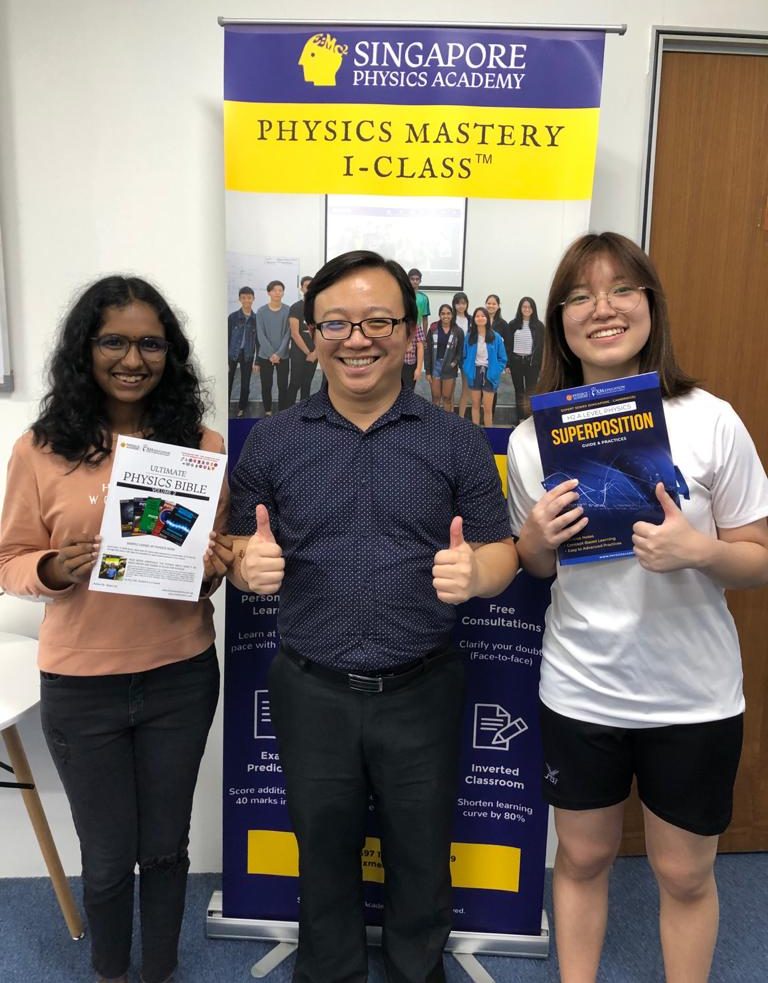 E To A In A Levels Physics (Within 4 Months):
"Huge Amount Of Resources like, Physics Bible, consisting of many A Level Questions That Will Likely To Come Out Again"
Recently, I have just received my A level results, and am happy to say that I have gotten an A for physics. I was an E student before I came to this academy, but in just under 4 months, I became an A student! Mr Lai, my teacher here, is an amazing teacher that will explain complex concepts to us in a simple way patiently, allowing me to understand physics topics in-depth and easily!
There are a huge amount of resources here for us to tap into, namely, the physics bible, consisting of many A level questions that will likely come out again and the model answers, and unlimited online mcqs that will help us to ace our paper 1 in A levels. The lesson are immersive and easy to understand with breaks in between for us to fully absorb the concepts taught to us. There are also free drinks for us to take if we became too tired!.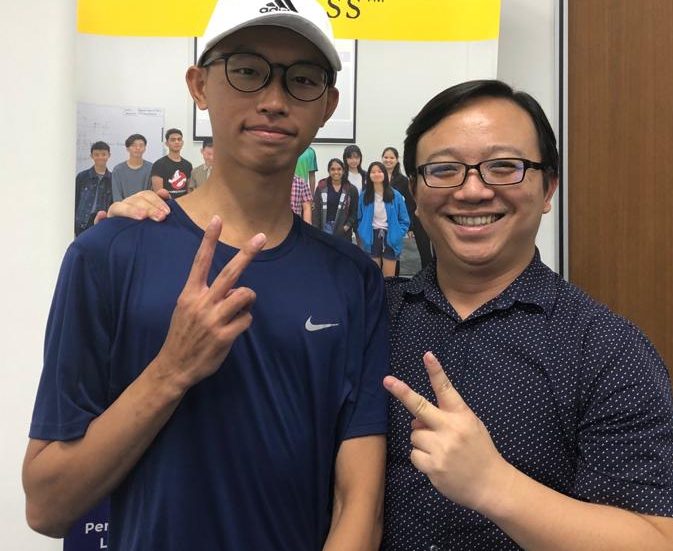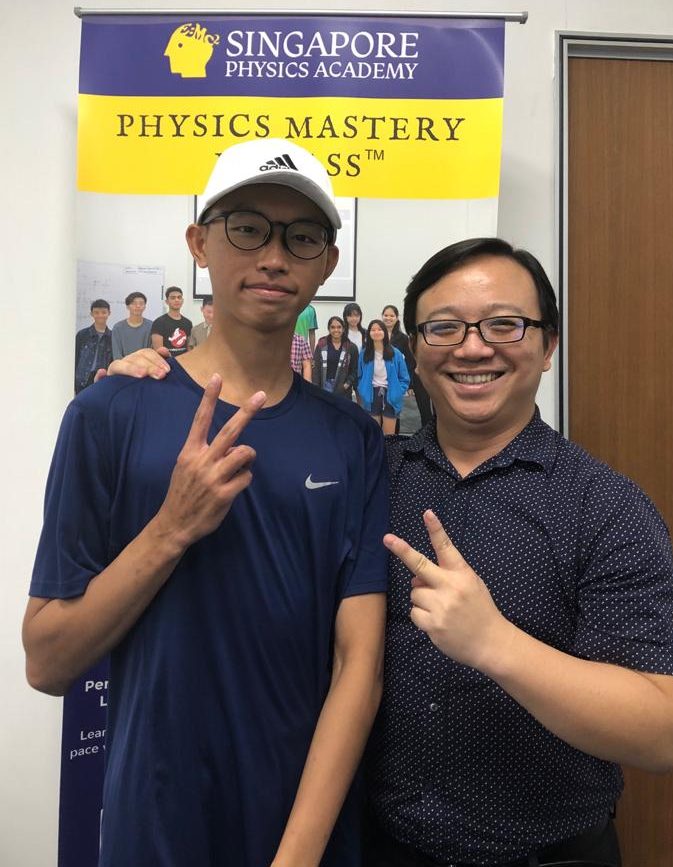 U To A In A Levels Physics:
"Mr Lai is a Wonderful, Passionate Physics Teacher And Is Very Patient In Teaching"
Mr Lai is an excellent teacher. He is a Wonderful, passionate physics teacher and is very patient in teaching the concepts. He puts in lots of effort and never fails to reply to any doubts that you have when you message him.
He would also send video replies to answer our doubts. At the start i was getting a U grade in school but after coming to his tuition, i progressed to a A and B grades in school after retaining, all the way to getting an A for A levels.
Best A Level Tutor in Singapore
Enquire Now! Grab the Chance to be Coached by Mr Bryan Lai, the Ex-MOE Award-Winning Physics Teacher, Book Author & One of the Best A Level Physics Coach in Singapore
Frequently Asked Questions About A Level Physics Tuition in Singapore
1. How can my child fit A Level Physics tuition classes into his busy schedule?
At Physics Academy, we offer various course schedules across weekdays and weekends. Our classes are also flexible – which means you can opt for digital lessons or live classes, and get access to a wide range of resources. Conveniently located in Jurong East and Dhoby Ghaut, your child will also be able to travel to our tuition centre easily.
Contact us at +65 8758 4968 to register for a trial class today.
2. I am a JC student taking H2 Physics. Can I register for a H1 Physics tuition class?
Yes, JC students who are taking H2 Physics may attend our H1 Physics tuition classes. You will be enrolled into the class and learn the H1 Physics curriculum alongside other H1 Physics students. Alternatively, you may take our diagnostic test and register for lessons according to your aptitude level.
3. Can I get help in my schoolwork?
Of course! That's what we're here for. At Physics Academy, we don't teach Physics lessons at our pace – we make sure we follow yours. This means that if you have questions regarding your existing school assignments or need to clarify something you have learned in school, our experienced tutors are more than happy to provide their support and assistance. The most important thing for our tutors in our Physics tuition centre to do to a student is to be able to connect with each and every one of them on a level that allows them to understand the content.