Get Help With Private Physics Tutor in Singapore
With the complexity of the Physics subject, many students seek out the help of tuition centres such as Physics Academy to improve their grades. However, group lessons may not be enough at times. For such cases, we recommend one to one sessions instead.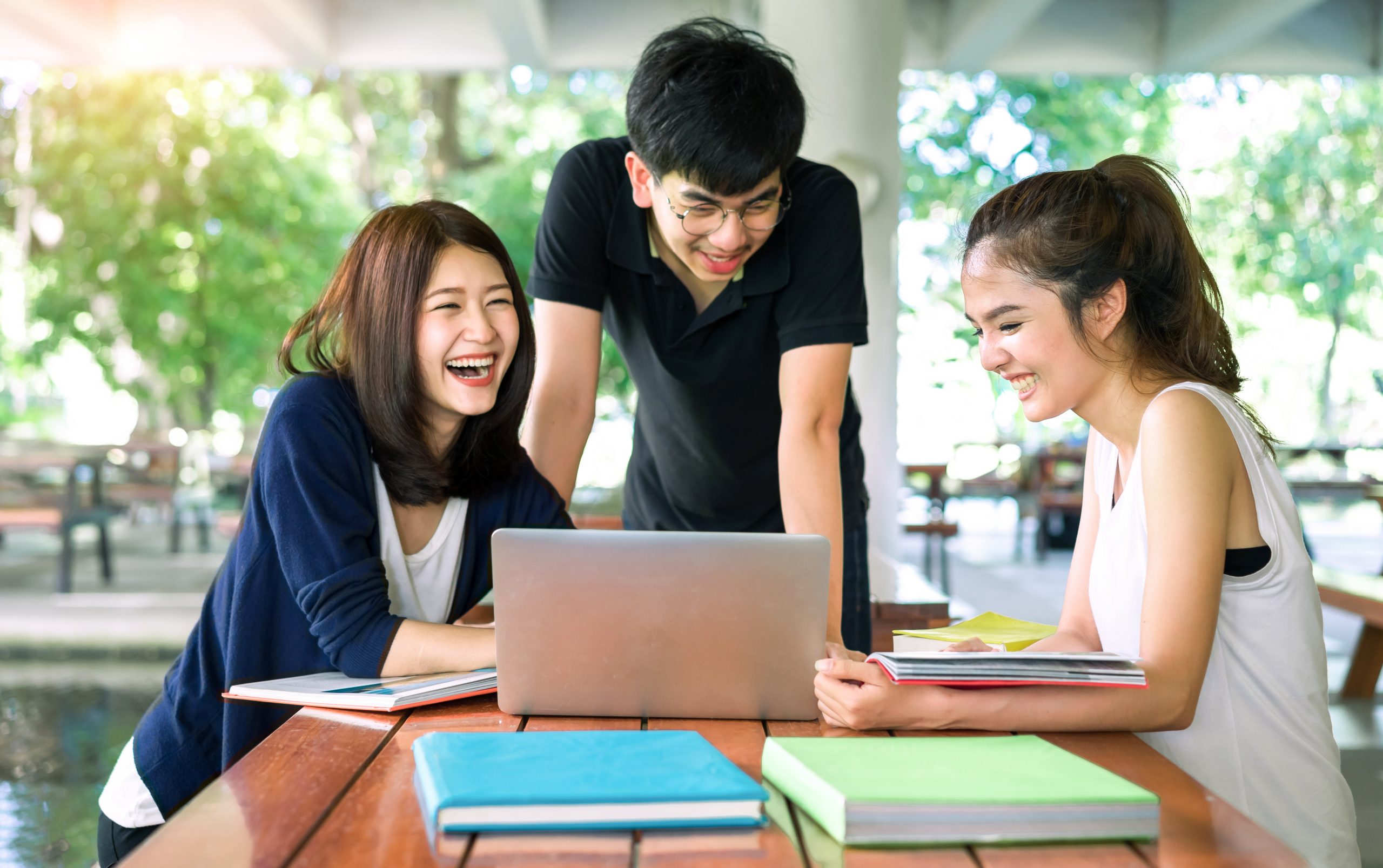 What is a VIP Lesson?
At Physics Academy, our VIP lessons allow students to participate in one to one Physics tuition classes taught by Mr Bryan Lai. Don't miss this chance if you want your child to be coached by one of the best Physics tutors in Singapore. Below are the details:
One-to-one tuition gives your child a safer, more relaxed space to learn in, to focus and learn much faster according to your child's learning pace!
Each lesson is a 2-hour lesson slot. Your child could request our tutor to cover any topics interested, depending on their own school's curriculum pace and needs.

Why Our Physics Private Tuition is the Best
Private tuition provides customised support for students to learn outside of the classroom. The purpose of these lessons is to help them reach their academic goals through a tailored learning programme. At Physics Academy, our one to one Physics tuition classes offer a wide spectrum of benefits for our students. They include:
1. Personalised learning
Under the tutelage of our private Physics tutor, our students will receive personalised support which is tailored to their aptitude and learning ability. In school, teachers usually do not have the time nor resources to focus on one student at a time. However, through private tuition, students are able to focus better and are taught in a way that meets their individual requirements.
2. Faster intervention and quicker results
With private classes, your child's Physics tutor will be able to identify gaps and provide targeted solutions to achieve results faster. They are coached based on their current skills and knowledge, and will also receive the support of a tutor who is with him throughout the learning process. As such, this provides important early intervention to improve grades faster over a shorter period of time.
3. Safe and comfortable environment
Some students learn better when they are in the comfort of their own homes, and therefore private Physics tuition can help them achieve their academic goals more effectively. Our one to one Physics tuition classes are designed to let students study and practice the subject without distraction, while giving them the confidence to speak up and ask questions comfortably.
4. Coaching from award-winning private Physics tutor
Using our proven PhysicsProf Learning System (PPLS), our private lessons have constantly produced high-performing students. Coached by ex-Ministry of Education (MOE) Physics lecturer and award-winning tutor, Mr Bryan Lai, our students will also benefit from the wealth of knowledge and expertise he has to offer.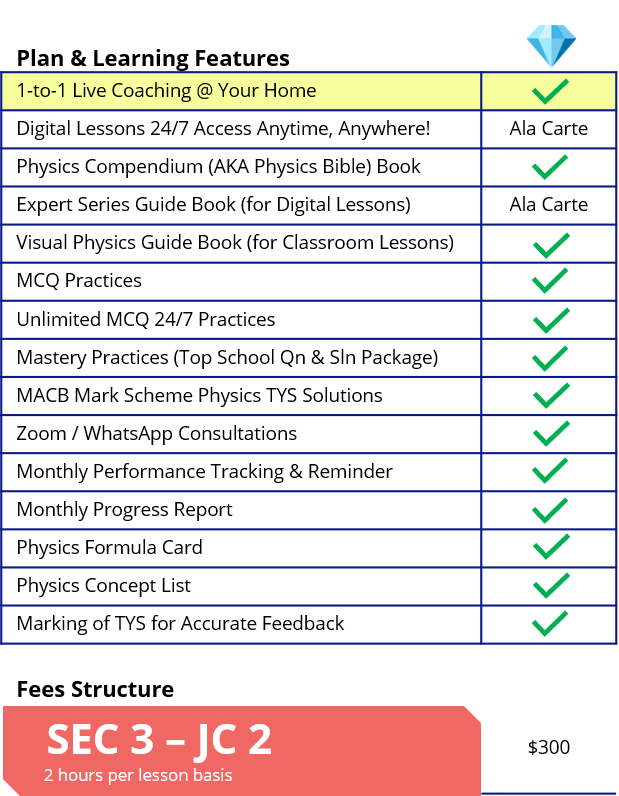 One-to-one tuition gives your child a safer, more relaxed space to learn in, to focus and learn much faster according to your child's learning pace!
Frequently Asked Questions About One to One Physics Tuition Class in Singapore
1. Where can I hire a good private Physics tutor in Singapore?
If you're looking for an experienced and professional private Physics tutor in Singapore, look no further than Physics Academy. On top of all the benefits of a one to one learning environment, your child will be taught by our award-winning and ex-MOE Physics lecturer, Mr Bryan Lai. 
As there are limited slots available, do enquire fast to avoid disappointment. Contact us to hire our best private Physics tutor today.
2. Will my child see an improvement in his grades with VIP lessons?
3. How can I keep track of my child's progress in his tuition class?
Apart from providing one to one learning support and guidance, our private Physics tuition class allows parents to receive timely updates on their children's progress. This is because the tutor will be able to closely monitor the performance and quickly identify any gaps within their knowledge.
At Physics Academy, your child will also have access to the Student Portal where he can retrieve useful resources as well as track the entire learning progress.