CONSERVATION OF MOMENTUM
For maximum learning experience, download the notes and watch the video lessons. 
Remember to scroll down for in-depth learning via the worked examples.
A 2.0 kg object moving with a velocity of 8.0 m s-¹ collides with a 4.0 kg object moving with a velocity of 5.0 m s–¹ along the same straight line. If the bodies join together on impact, calculate their common velocity if they are initially moving in the same direction.
A marksman holds a rifle of mass M = 3.00 kg loosely in his hands, so as to let it recoil freely when fired. He fires a bullet of mass m = 5.00 g horizontally with a velocity of vB = 300 m s-1. What is the recoil velocity vR of the rifle?
An object A of mass 2.0 kg moves to the right along a frictionless surface at a speed of 40 m s-1. It collides head-on with a 10 kg object B which is moving to the left at 4.0 m s-1. After the collision A recoils and moves to the left at 30 m s-1. Find final velocity of B.
The lessons and resources above are just the tip of the iceberg. 
Nothing is better than tasting Physics Academy's live lessons & accessing the full version of our digital resources. Sign Up for a FREE Trial Class & Experience the Best Physics Lesson Yourself!
START YOUR FREE TRIAL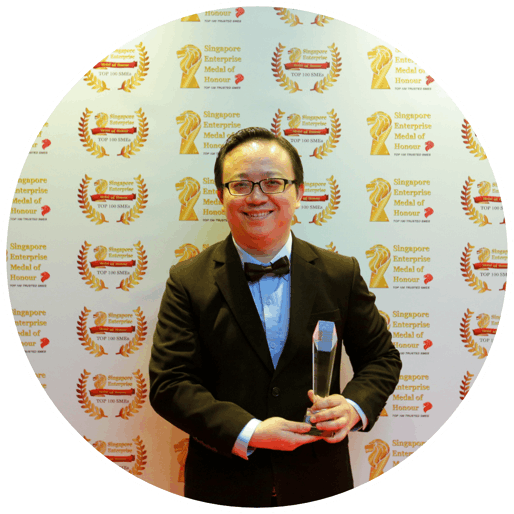 Mr. Bryan Lai
FOUNDER OF PHYSICS ACADEMY
Over the past 15 years, my students remember me as the "Go-To" Master Physics Tutor who has consistently helped over 1,280 students achieved Distinctions for Secondary & JC A Level in just 6-9 Months, regardless of their current exam grades.
All thanks to my Physics Prof Learning System which allow students to learn Physics 24/7 anytime, anywhere! By combining Weekly Classroom Lessons, Digital Lessons, Physics Compendium (AKA Physics Bible), and FREE Consultations. I've helped my students clarify all their doubts & skyrocket their results in a very short time.
Please fill in your details.