Good Teachers Are Difficult To Come By…And We All Know That.
At the beginning of every school year, you'll hope that you'll get a teacher who is knowledgeable enough (so that you wouldn't end up having more questions than you've already had), entertaining enough (so that we won't end up falling asleep in class), patient enough (to guide you through your mistakes), and available enough (so that you can book consultations and fire away).
With just 4 criteria, is it still that difficult to find the perfect one? In our honest opinion, yes.
A "good teacher" is subjective, and ultimately depends on the personal preference of the individual. Some of the teachers may be considered "good", as validated by the number of qualifications she or he has but may not be able to deliver the concepts in a way that students understand. On the other end of the spectrum, there could be teachers that you are naturally unsatisfied with, especially if he displays a sloppy attitude.
While you technically don't have the luxury of selecting your own teachers in school, you do have the choice of attending tuition classes outside or engaging private tutors, who could be a better match.
With so many tutors in the tuition industry, when do I know that I have found the right one?
1. Research on the tutor's credentials
Do a simple Google Search or call the tuition centre to find out more about the educational background of the teacher. Take note of the qualifications of the tutor, such as the course studied/specialised in University, Awards won, and teaching experience.
Remember to look BEYOND the credentials. Whilst credentials are important, there are other important qualities that you may want to look for in your tutor. You wouldn't want to just find a "knowledge bank" capable of only storing information without knowing how to pass the knowledge on to you, would you?
2. Attend a trial class/lesson to see if the lesson pace and teaching style is comfortable for you
Even after finding a reputable tuition centre that you may be keen to join, don't make your decision hastily, as it could end up being a regretful decision. If you're unsure, you can always opt to join the free trial class (if the tuition centre offers one), so that you'd be able to have a sense of how the tutor conducts the lesson. You can meet the teacher in person and ask any questions you need to.  If you do have many takeaways from the trial class and look forward to the next, you have found the right match!
3. Teaches enthusiastically
If you were to listen to someone who speaks slowly with little zest, like a broken recorder, you're bound to fall asleep in no time at all. The content is already boring enough, so having to actually sit in with someone chanting endlessly for 1-2 hours a lesson wouldn't help at all. A teacher who teaches enthusiastically can change things though as it spices things up for you. Lessons are made more fun (when you don't even expect them to be). Though your teacher may be pretty lame and outdated when it comes to lesson jokes, you'll appreciate it more than having the teacher not try at all.
4. Patience is a virtue
Teacher: "I've Already Explained It In Class, Did You Not Listen??"
Student: Well I Wouldn't Even Be Asking You If I Didn't Understand It Right??
Not every teacher would be nice enough to devote their time to you and go through concepts with you from scratch, especially the basics, which are supposedly easier to grasp. Even if they do, it seems as though you're still not getting the answers you need. This probably cultivates in you a fear of asking questions as they may just seem too "stupid" or time-wasting if you know that your teacher lacks patience and is always in a hurry to leave after class. Rest assured, because there are definitely teachers who value patience out there.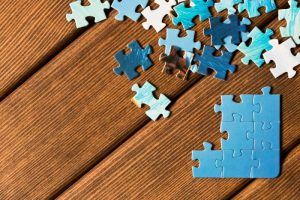 It's Okay, Let's Do It Again! Little By Little, Piece By Piece!
Find someone who doesn't mind going to the trouble of explaining to you in the most simplified manner ever, and doesn't mind re-explaining it until you understand it fully. These teachers are hard to come by, but you'll definitely find them if you try.
There could be many other considerations which should guide your decisions when you are selecting a tutor to be there for you. You may start by defining what a "good teacher" means to you and start hunting them down!!
We believe that what makes a good teacher is one who can cater to the learning needs of every child. To be able to achieve that, they would have to find ways to understand the child better: find out what they are good at, and what works for them. There is in fact, no foolproof method that teachers should stick to since every child is different in their own ways.
While this may be too much to handle for your school teachers who have so much on their plate, so many students under their care and so little time, our centre's educational specialists devote their time to exploring different learning methodologies, in hope to find the perfect one that you would be comfortable with.
Our teachers are also flexible and versatile, so register for a free trial class today, and find that perfect tutor for yourself!